"Don't limit yourself by boycotting countries just for its laws; it doesn't do any good. There is a lot more possible than you think and the world can be really beautiful."
Roxanne and Maartje, are a couple from the Netherlands. For three years, they have traveled around the world, and been fully nomadic, but since the beginning of 2020, they are based in Amsterdam again. On the road, they started Once Upon A Journey. Originally, Roxanne and Maartje wanted to write about fairytales all around the world, but many people wanted to hear their stories and see their pictures instead because they wanted to know what it was like to travel the world as a lesbian couple. Once Upon A Journey is a great resource for all travelers, but especially for LGBTQ+ travelers. You can also follow Roxanne And Maartje's adventures on Instagram, and Youtube and connect with them on GAFFL!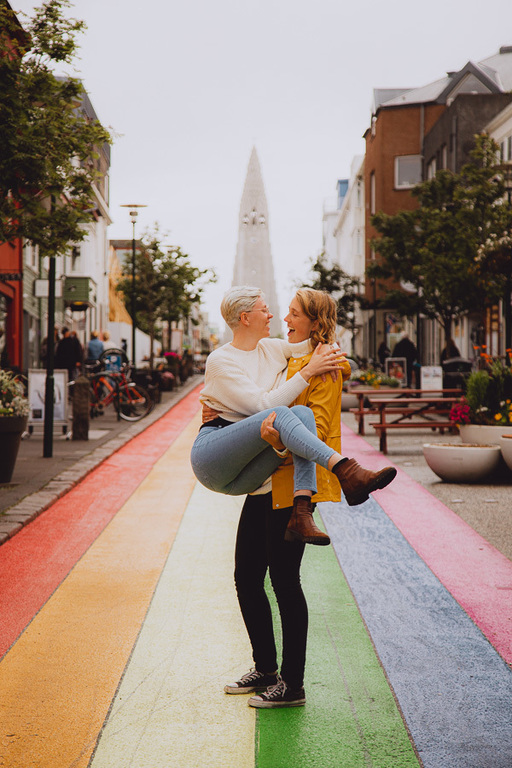 Why We Travel
We believe we were born with the travel bug! So when we met, we knew traveling together was inevitable. While studying, we did small trips to Europe. Our first-ever trip was to Rome (such a romantic city). After we both finished university, we sold everything we had, packed our bags, left the Netherlands behind, and started traveling full-time. We saved as much as possible and were ready to see more of the world.
We love meeting new people, trying different foods, seeing new places, and experiencing other cultures. And on our blog, Instagram and YouTube we share our stories from all over the world.
Traveling as members of the LGBT+ community requires more precaution, as we aren't welcomed with open arms everywhere. Still, in 2020, it's illegal to be gay in over 70 countries! So when we go to places, it involves research. Is it safe to go here? Can we hold hands on the streets? Can we share the same bed? On our blog, we share tips for LGBT+ travelers. Visibility matters and we hope our travels can help LGBT people globally to have hope, to inspire them to think bigger! It's our biggest belief that travel is for everyone and we're determined to show how beautiful the world can be. We don't shy away from countries that aren't LGBT friendly, but we also celebrate the places that are.
We've Made Many Long Lasting Friendships During Our Travels
This is something we love about traveling. It's so easy to meet other people, no matter if they are tourists or locals! And thanks to the online world we have met some of the most amazing people.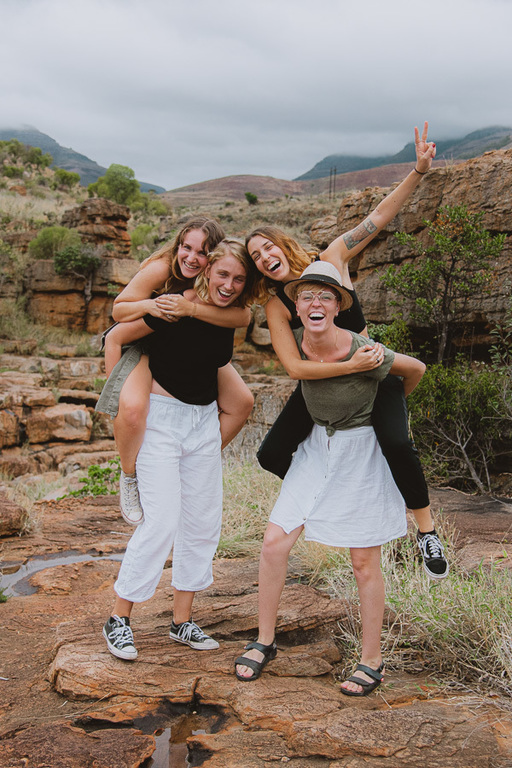 Through Instagram, for example, we met New York City-based lesbian couple Gabi and Shanna (@27travels) and it's always so good to see them! We even stayed at their house on our second visit to NYC and got to cuddle their adorable cat, Rascal. Later, we got to go on an epic trip to South Africa together!

How We Choose Where To Travel Next
Often we travel to certain countries for specific events, like Pride, or even a lantern festival in Thailand. We do still have quite some places on our travel bucket list that we want to go to (the more you travel, the longer that list will be). So if we get the opportunity to visit those places, we go! For example, in August this year, we saw an opportunity to go to Iceland and we took it. And we were blown away by the beauty of the country!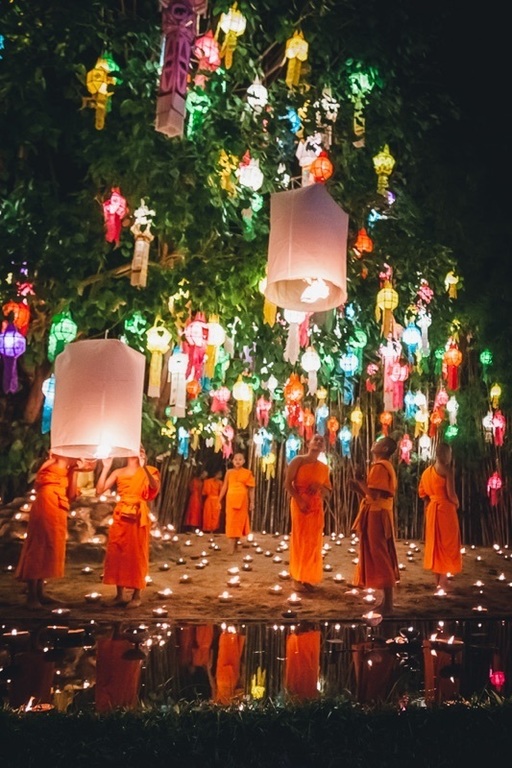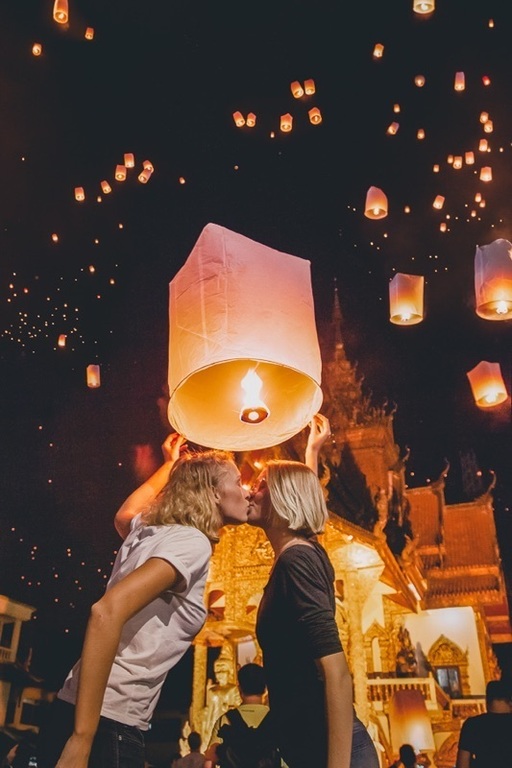 When we started our world trip in 2017, we had the goal to see Maartje's friends all over Asia, who she met while studying abroad in the United States. We didn't want to fly to Asia, so we thought: why not go there by train?! We took the Trans Mongolian Express to Asia and visited Maartje's friends in Singapore and South Korea and many other incredible places.