Jenni and Jesse are high school sweethearts that decided to try full-time RV life while they were still young.
After working and saving up for a couple of years, they bought a truck and a trailer, and have now been on the road for over a year. They try to do and see as much as possible on a small budget.
On their website, thecampingnerd.com, Jenni and Jesse don't only write about their travels but also their favorite RV and camping gear. They write about the things they learn along the way, and share tips and tricks for how to get around.
They're also on YouTube and Instagram.
Why We Started RV Living
After high school, we lived in Jesse's home country of Sweden for a few years. While living in Sweden, we went on a lot of road trips and visited surrounding countries.
We grew tired of the long, cold, and dark winters, and started discussing ways to travel in the United States.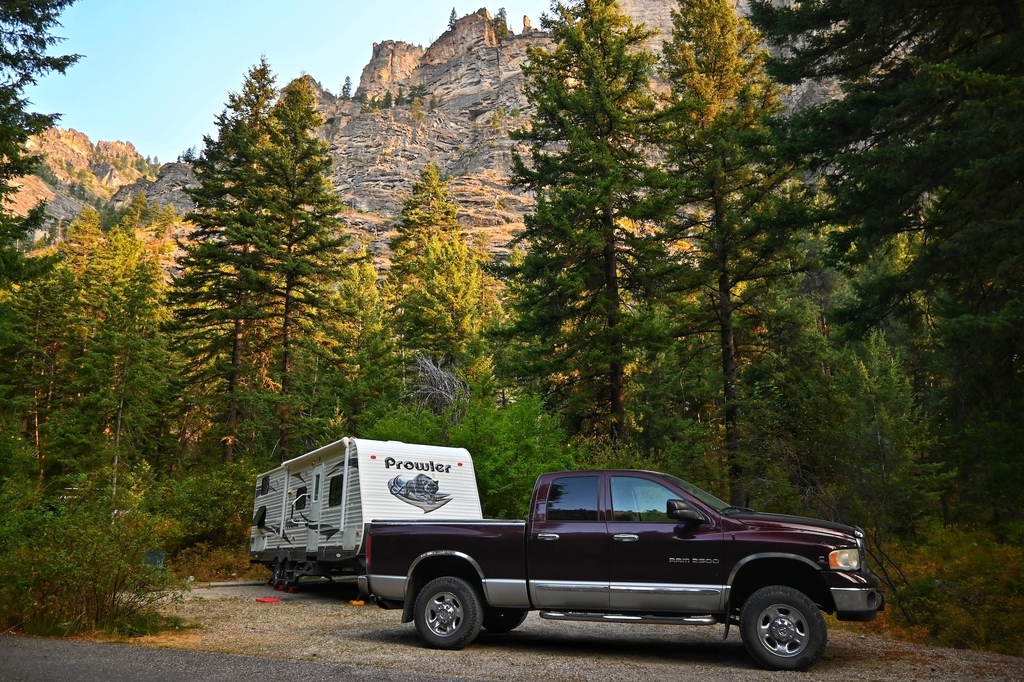 After a lot of research, the RV life seemed like a perfect fit for both of us. Both of us grew up camping in trailers, so it felt like we knew what we were getting ourselves into.
So far, we're very happy that we made the decision to do it, and we don't have any plans to stop any time soon.
Benefits Of RV Living
The biggest benefit is that we tow our home on wheels behind our truck. This means that everything we own is in this trailer, and we don't need to pack and unpack as we go.
We spend most of our nights out in the wilderness, where we camp for free on public lands.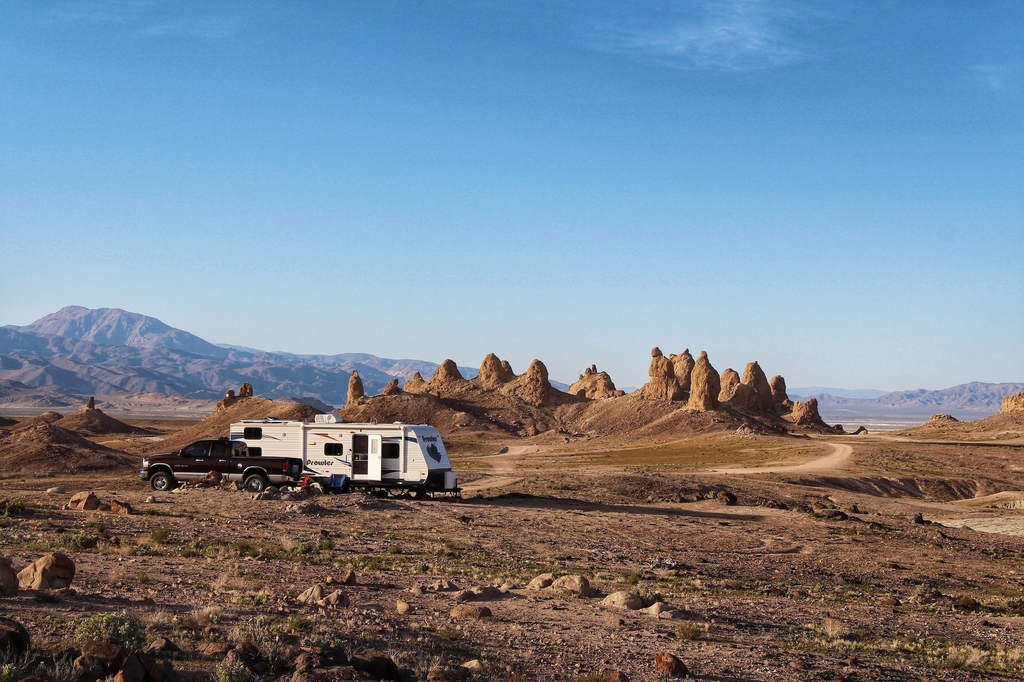 The Bureau of Land Management controls 245 million acres of land, on which you can camp up to two weeks in most cases. Since it's free, we live rent-free.
Sometimes we have to pay to empty our holding tanks and fill them up with drinking water, but that's usually less than $20. We do this every other week.
When we decide to pull into an RV park for a night, it's still cheaper than a hotel.
Read more: From Teacher To Full-Time RV Dweller: Here's How Hailey's Managed Her First 28 Months Of RV Living
Our RV
Our travel trailer is a so-called Prowler, made by Heartland RVs. It's from 2014.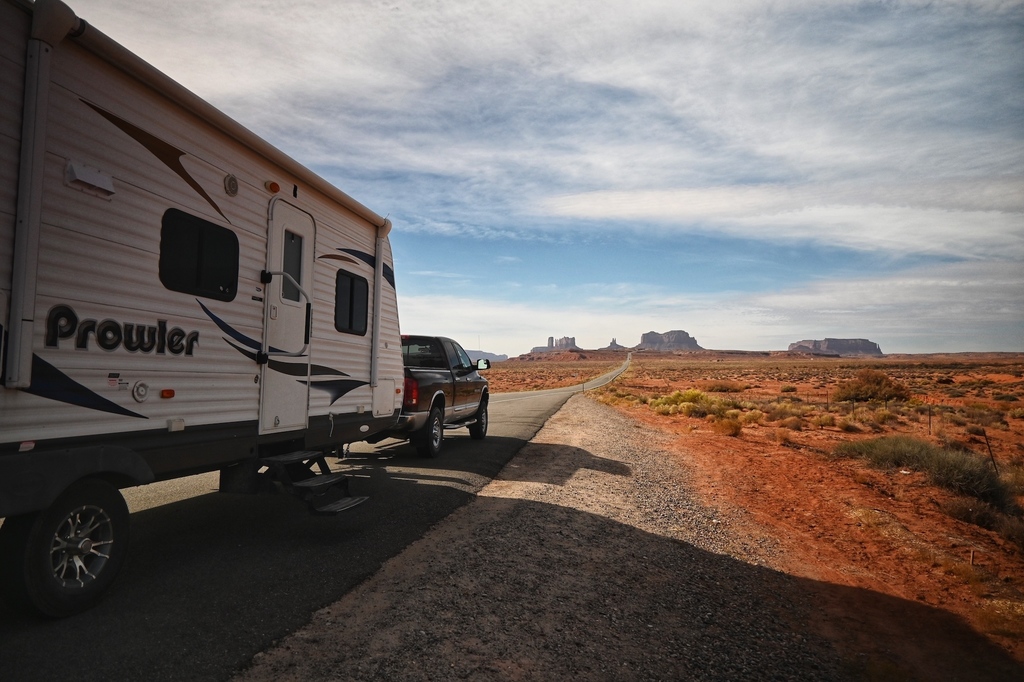 We bought a used trailer that was four years old at the time. By buying used, we ended up saving over $10,000 compared to if we would've bought a similar model new.
The cost varies a lot since there are so many different types of RVs. You can buy a small used one for $5,000, or spend hundreds of thousands of dollars on a big Class A.
Everyone's experience is different, but we recommend buying a used camper. No matter what, your RV is going to have problems. While a new one might be under warranty, you might lose a summer of camping while your RV is in the shop.
It's better if the previous owner has already dealt with the problems. Then you can spend more time camping than waiting for the shop to get done.
New to our blog? Here are other exciting RV travel stories you might enjoy!