The Travel Unicorns is the story of Julie and Chris, a digital nomad couple. They have been together for a little bit over 5 years and they complete each other perfectly! They are originally from Bucharest, Romania, where they lived and worked until they decided to start their full-time travels. They got married in 2018 in Mexico, and in 2019 in Romania.
On a professional level, Julie and Chris have a solid background in the digital environment, Chris is focused mainly on web and app development and photography, whereas Julie has a strong background in product and project management, and marketing. Their previous jobs and freelancing have helped them save money in order to follow their dream and become full-time travelers. They also plan to fulfill Julie's dream to visit 80 countries by the age of 30. Up till now, she's visited 64 countries and counting.
Back in November 2019, Julie and Chris started planning their 2020 travel itinerary. They were supposed to start in South America and see most of it, then move on to the Pacific islands, and end in Asia. Of course, this year had a different plan for them, so they had to either return back home or adapt to the limitations of the pandemic. They chose the latter, and do not regret the decision at all.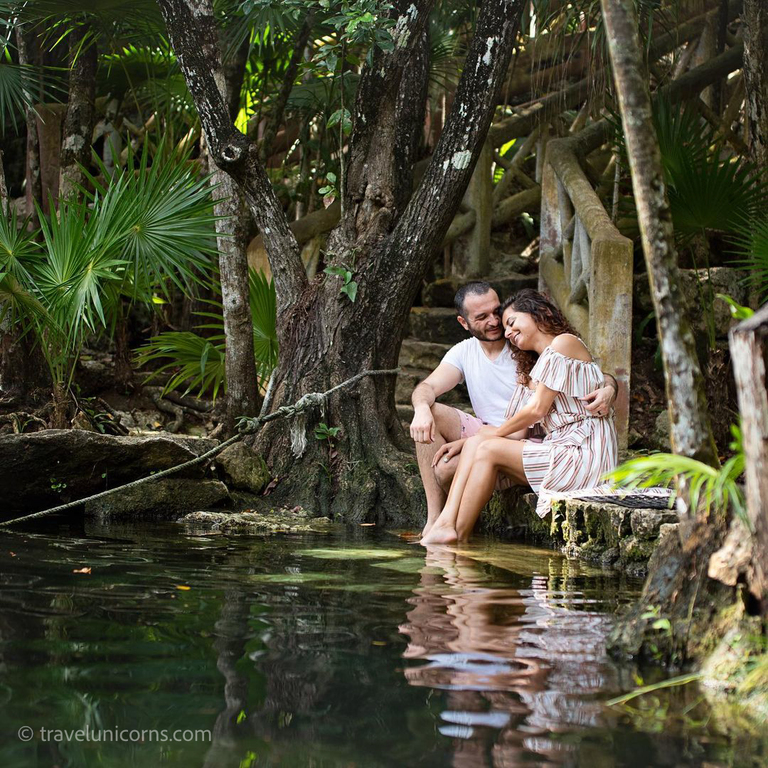 How We Were Inspired To Travel Together


We met through our best friends back in September 2015, in Bucharest, Romania. I (Julie) have been taking every opportunity to travel, most of the time alone, even before I met Chris. I traveled the world by myself back in 2013 and that's when I fell in love with travel. I believe that travel is the best way to learn about the world, customs, and life in general. Chris, on the other hand, always wanted to travel, but never got the courage to do it by himself. Therefore, we were a perfect match. We have traveled a lot since we began our relationship, and we can truthfully say that it is the one thing that makes us happy no matter what.
Our First Wedding In Mexico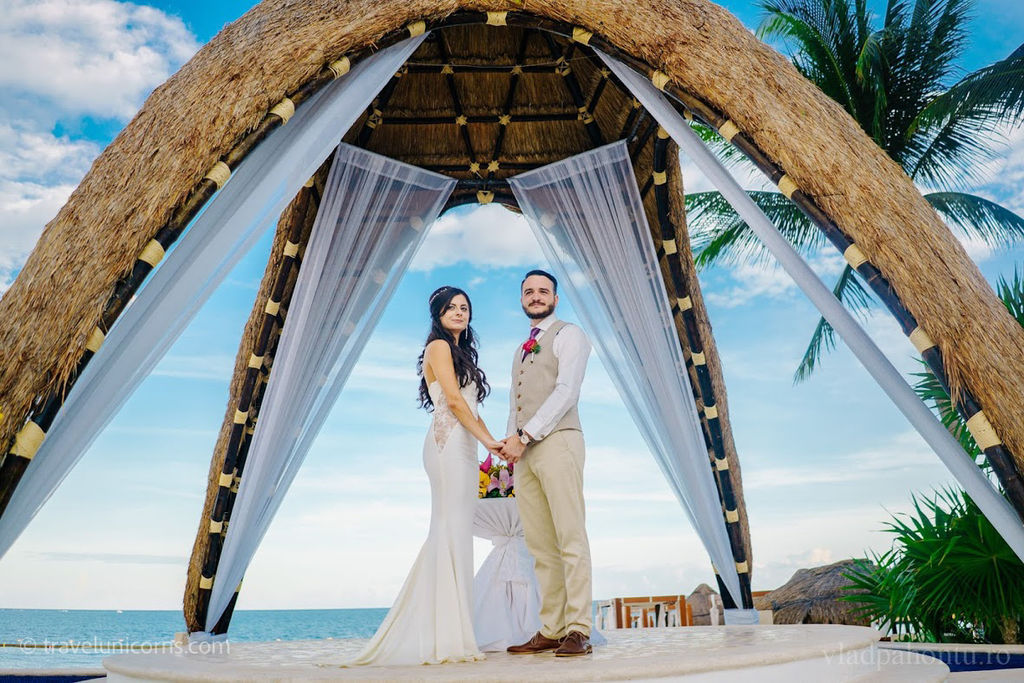 When I (Julie) traveled the world by myself back in 2013, I went to Cancun, Mexico, where I witnessed the most amazing beaches with white sand and turquoise waters. That was the moment when I promised myself that, if I ever get married, it will be in Mexico. Chris always did everything to make me happy, and he always responds to this question with If she said YES to me, who am I to say NO to her?