Martyna and Hamilton are a couple from Poland and Monaco who have been traveling the world as @voyageinstyle_ . They met 4 years ago wandering the streets of beautiful Montmartre and since then Paris has been their home. They left for their first trip together - backpacking across Vietnam only 3 months after meeting. Maryna and Hamilton fell in love not only with each other, but also with the adventure, new experiences and the freedom one can feel only while on the go. Since then they've traveled together to 32 countries on 5 continents, and in this post they'll be breaking down their trip to New Zealand's South Island.
To learn more about their many adventures, be sure to check out their blog and follow @Voyageinstyle_ on Instagram.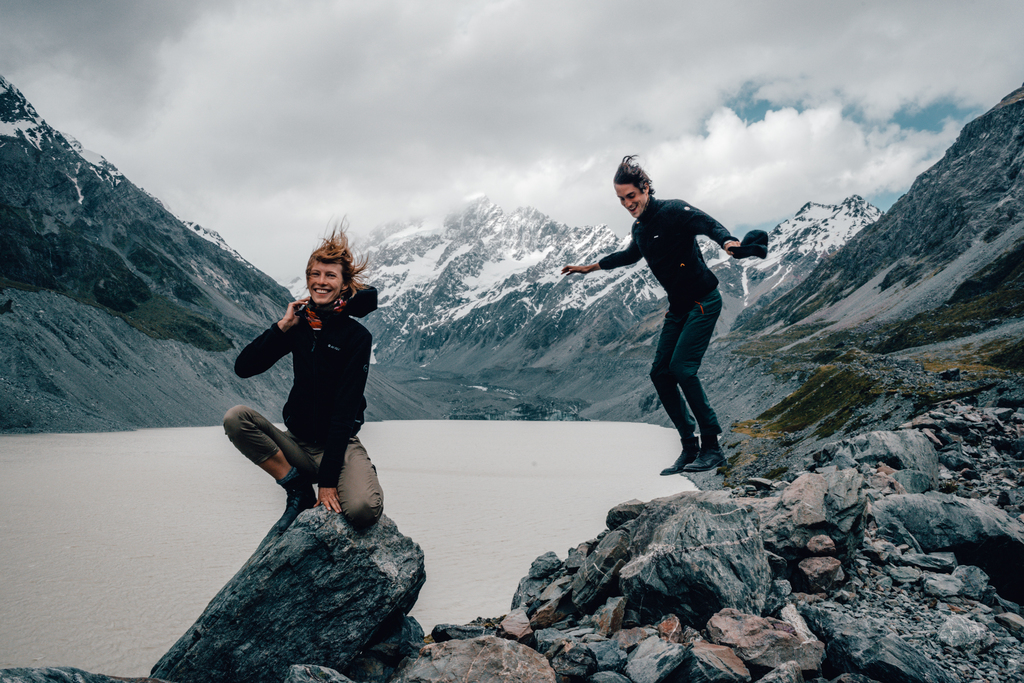 In this post they breakdown their 10 day South Island trip in detail, providing you everything you need to know about road tripping the island in a campervan.
What Inspired Us To Do South Island
New Zealand has been on top of our bucket list forever. I think it all started with the National Geographic Traveler I (Martyna) read as a teenager. The pictures of the South Island and its natural beauty in that article were breathtaking. After we met, while having a late night conversation about goals, we both agreed that visiting the South Island is our biggest dream.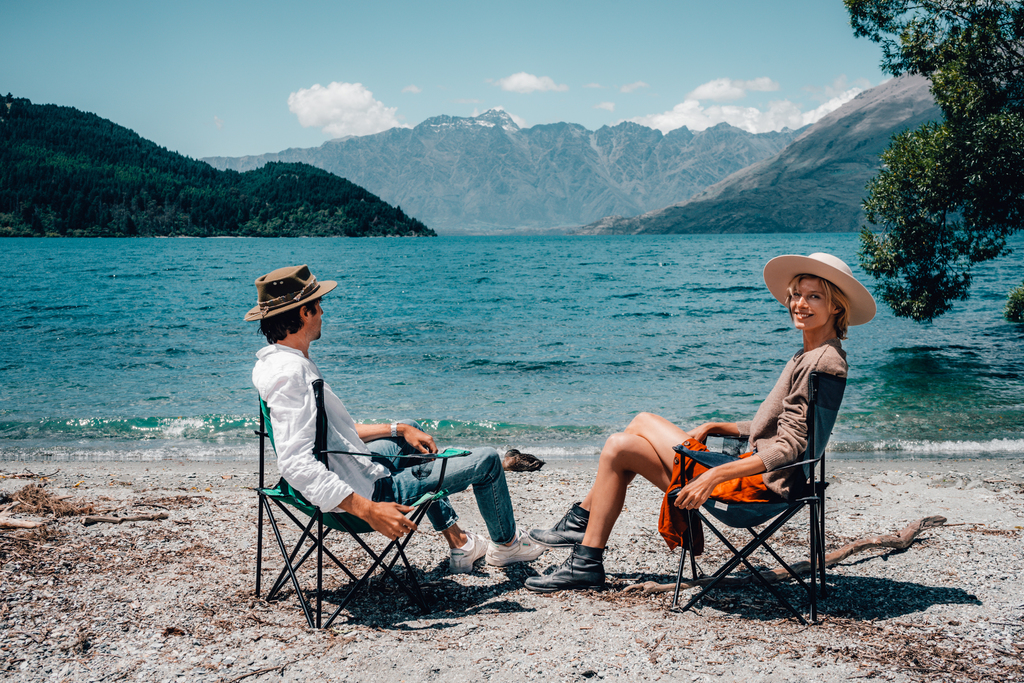 Since then Martyna has been collecting pictures of the Island on Instagram and Pinterest, which came very useful once we were able to plan our trip.
How We Planned For The Trip
We are last minute travellers. We learned not to plan anything too far in advance as jobs in our modeling careers usually come up last minute. We even prefer it this way and often find ourselves travelling somewhere without a proper plan or even accommodations booked.
For this reason we organised and booked everything for our trip to South Island 2 days before our travels…! And we managed to do so over the busiest time of the year, meaning the Christmas Holidays.
However, we know that we were very lucky. Usually a trip to New Zealand requires planning and booking 2-3 months in advance.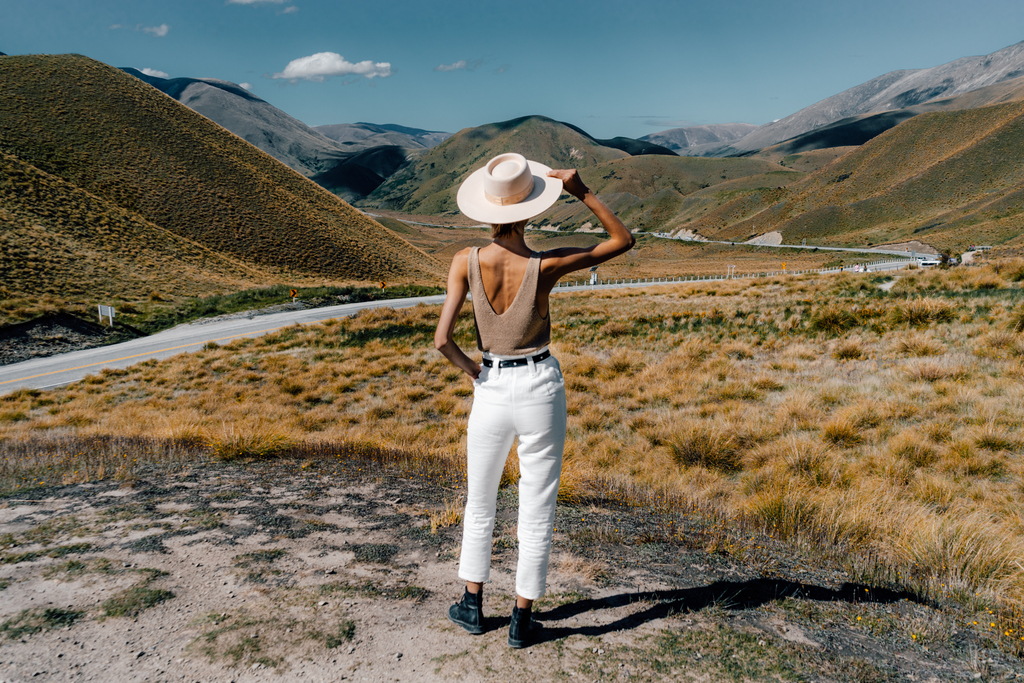 First of all we needed to get NZeTA (New Zealand Electronic Travel Authority) before confirming anything. The process of applying for this visa is very easy, all you have to do is download the app and follow the instructions. Hamilton received his NZeTA 8 min after applying, but it took mine 12h (it can take up to 72 h). In fact, we had only 1 full day to organise everything.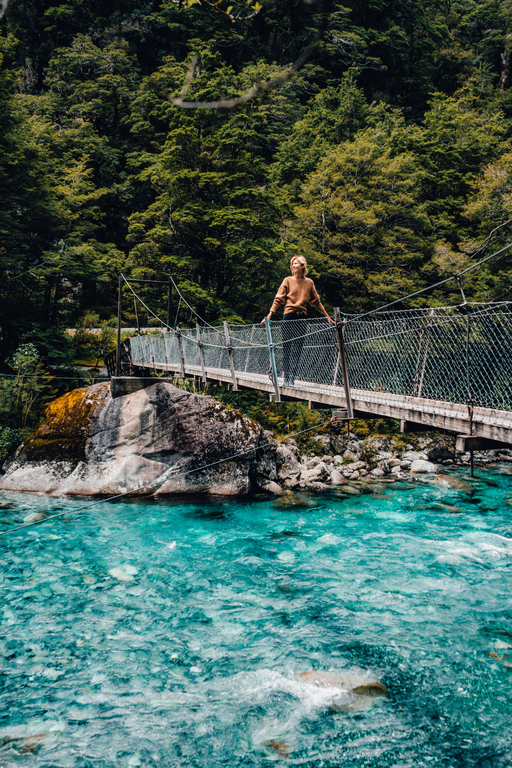 After booking a direct flight, departing the next day from Sydney (where we were residing at the time) to Christchurch, we started looking for camper vans on the South Island. We never traveled in a camper van before, but knew its the best way to do this trip and were really excited about this new adventure. After sending countless emails and making many phone calls to every single camper van company we could find in Christchurch, we came across a family run business which had one last camper van available in 2 days and exactly for the duration of our trip. As the reservation was so last minute, we didn't even have to make a deposit, which is normally required. We spoke to the owners of Campa South Rentals over the phone and exchanged a couple of emails. They were amazing in getting everything ready for us so last minute. We traveled in a 2 person berth self- contained camper van.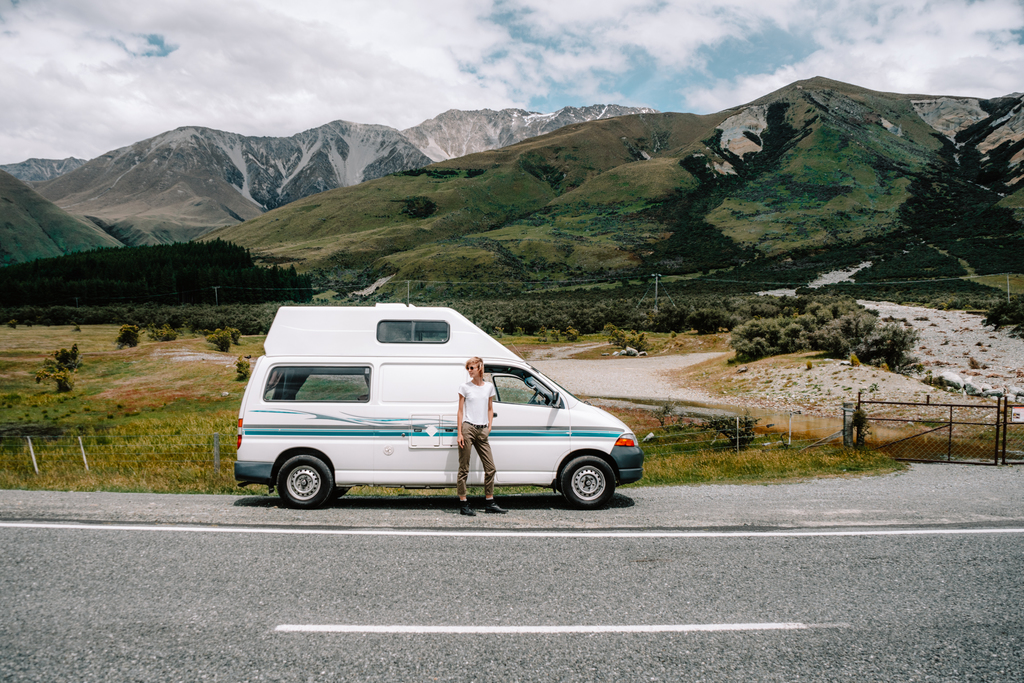 We booked a DOC campground pass on the official website on the day we picked up the van. During our trip we stayed either on free or DOC campgrounds. Only one time we paid extra and it was at the only campground in Franz Josef Village- once again we just showed up in the afternoon and were lucky enough to get the last available spot.
We didn't worry about the hotels as we were not planning to stay anywhere and were perfectly happy with living in our camper van.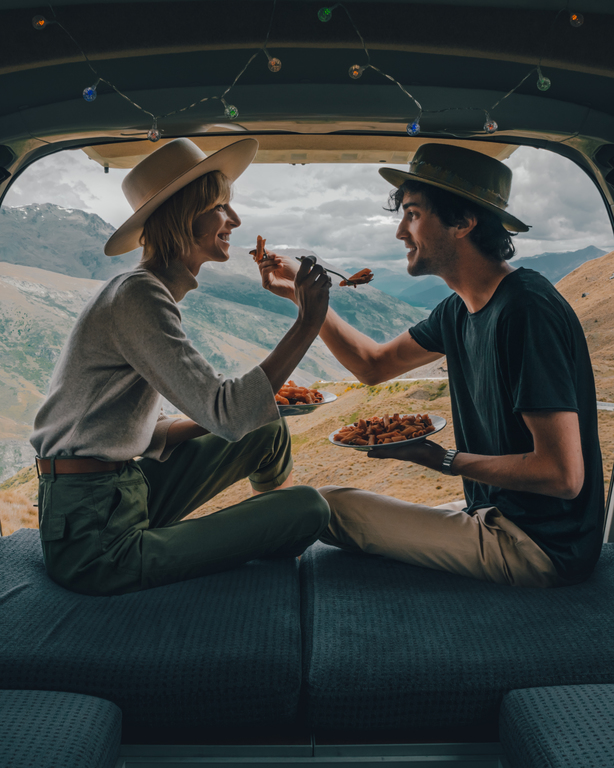 We were not disturbed by the fact that in some places (like Queenstown or Milford Sound) the private campgrounds located close to these particular locations were booked out. We stayed on a DOC or free campgrounds 30 min away. Views while driving in the South Island are awe-inspiring, it only gave us the opportunity to enjoy them more. And save some $$ as the private campgrounds are pretty expensive.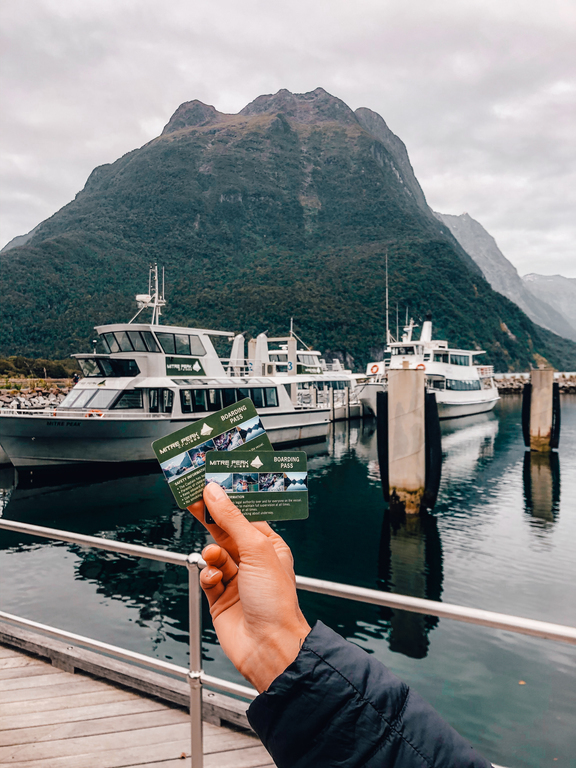 We booked our Milford Sound cruise 2 days in advance. The morning of Christmas, as we expected it to be less crowded. And it was- there were only 8 people on our cruise and we had an incredible experience.
What We Packed
We knew that the climate and weather on the South Island would be significantly different from Sydney. We usually travel light and also this time we managed to pack everything for the both of us, for a 10 days road trip in New Zealand (and 7 days of following travels in Fiji) only in 1 suitcase.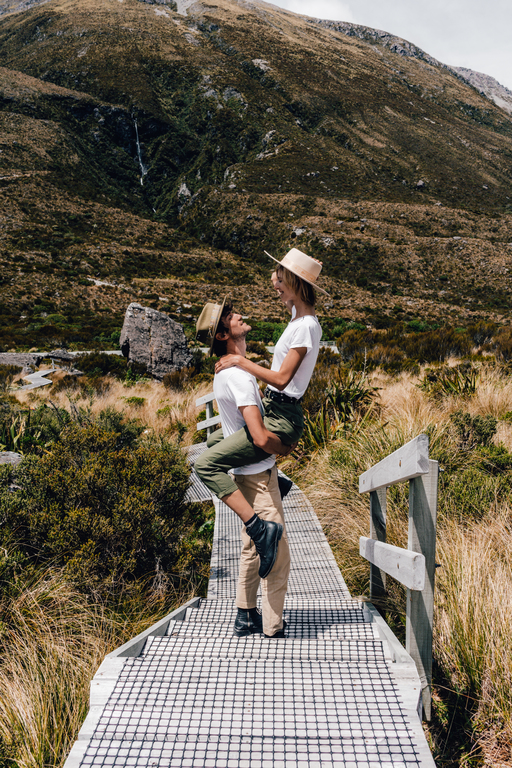 We brought comfortable clothing, warm sweaters, leggings, light puffer jackets and 2 raincoats. We also took gloves and wool hats, as well as scarfs. After our arrival in Christchurch we visited shops with outwear and we both bought waterproof pants. We used them only once, during a cruise in Milford Sound. We were lucky enough that it didn't rain during our trip.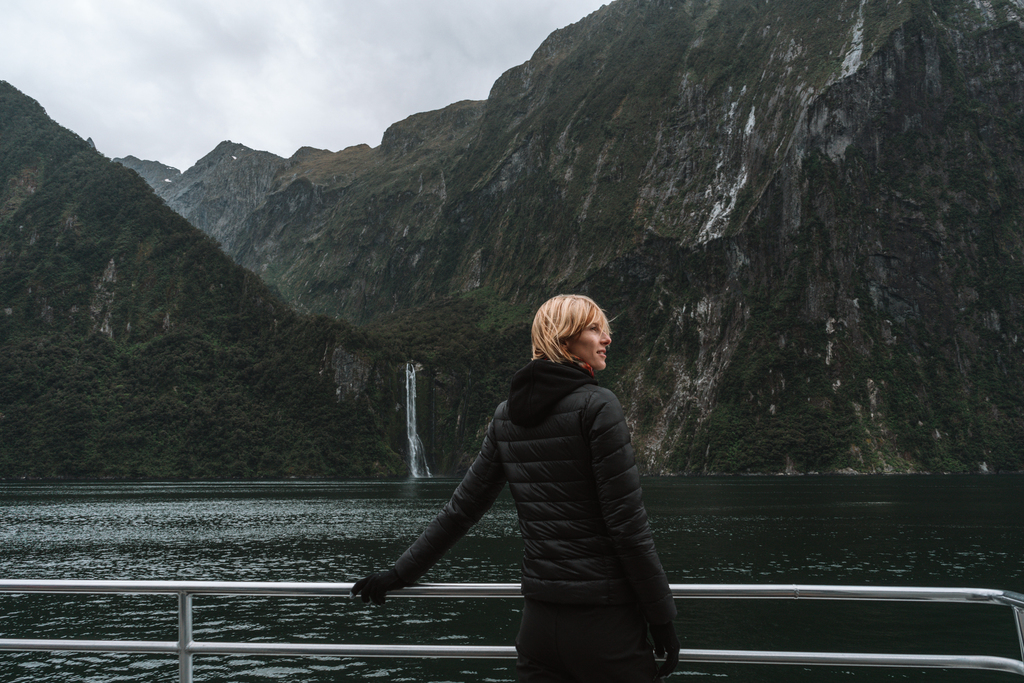 We didn't invest in hiking boots for this trip and brought only walking boots and regular sneakers. To be honest all the hiking trails we did were in such good conditions that not even once we wished we had different footwear. However, if we traveled to South Island today, we would surely pack our hiking boots.
South Island Itinerary
We did what the owner of our camper van named, 'a classic South Island loop', covering most of the highlights.
Day 1
From Christchurch we drove to Lake Tekapo, famous for its turquoise blue waters. However, instead of taking highway 1, we drove north of Christchurch and took route 72 instead. It added 1 h to our journey, but the road passed next to beautiful views and nature.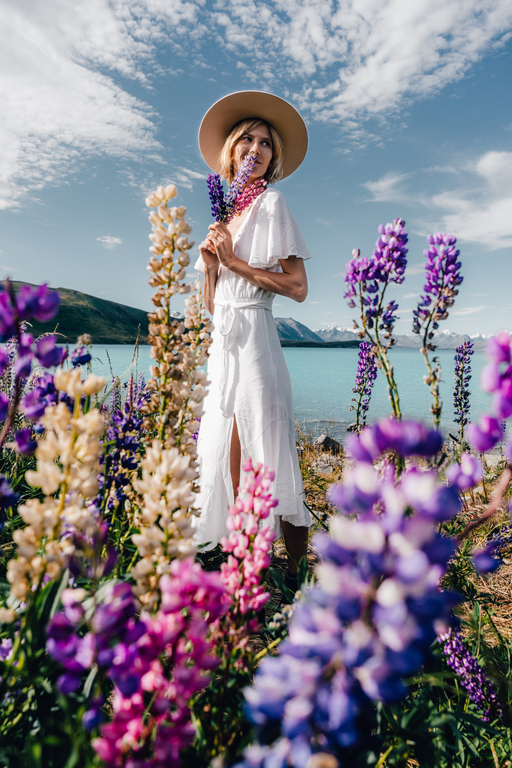 As it was the lupin season, the edge of Lake Tekapo was covered in colourful flowers which beautifully contrasted the blue waters.
That night we spent our first night of the trip at one of most beautiful campgrounds on the South Island, just in front of Lake Pukaki.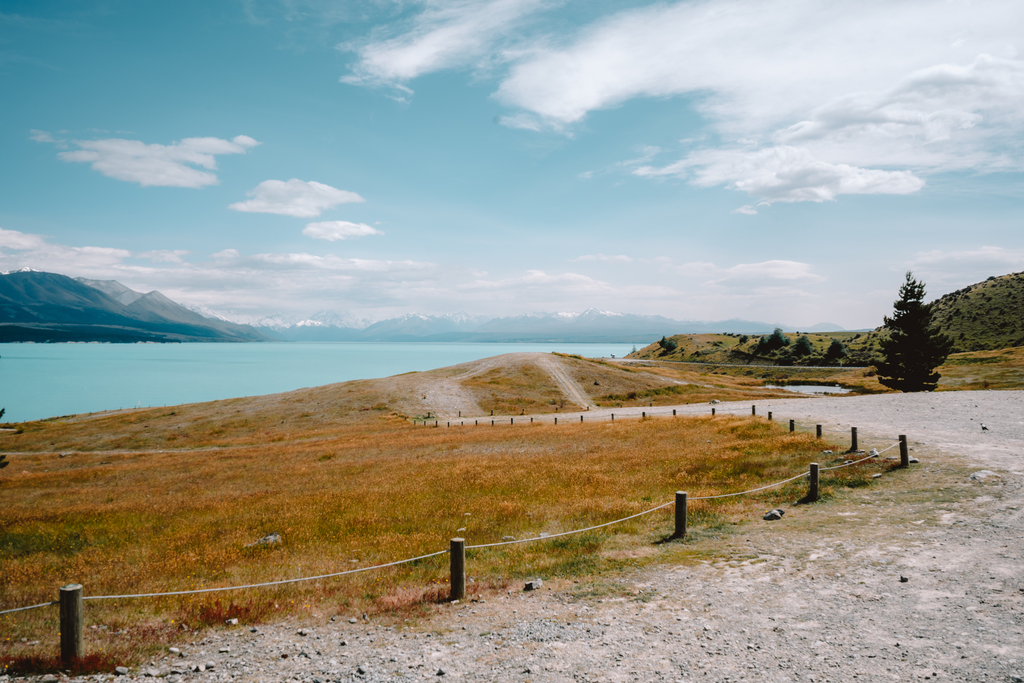 Day 2
The following day we drove to Mount Cook and hiked the incredible Hooker Valley in the afternoon. We spent the night at the DOC campground and enjoyed the surrounding views to the max.
Day 3
The following day we started by visiting the Tasman Glacier and Lake before heading to Arrowtown. This was the only time we dined in a restaurant during our trip and loved every bite at Aosta Restaurant.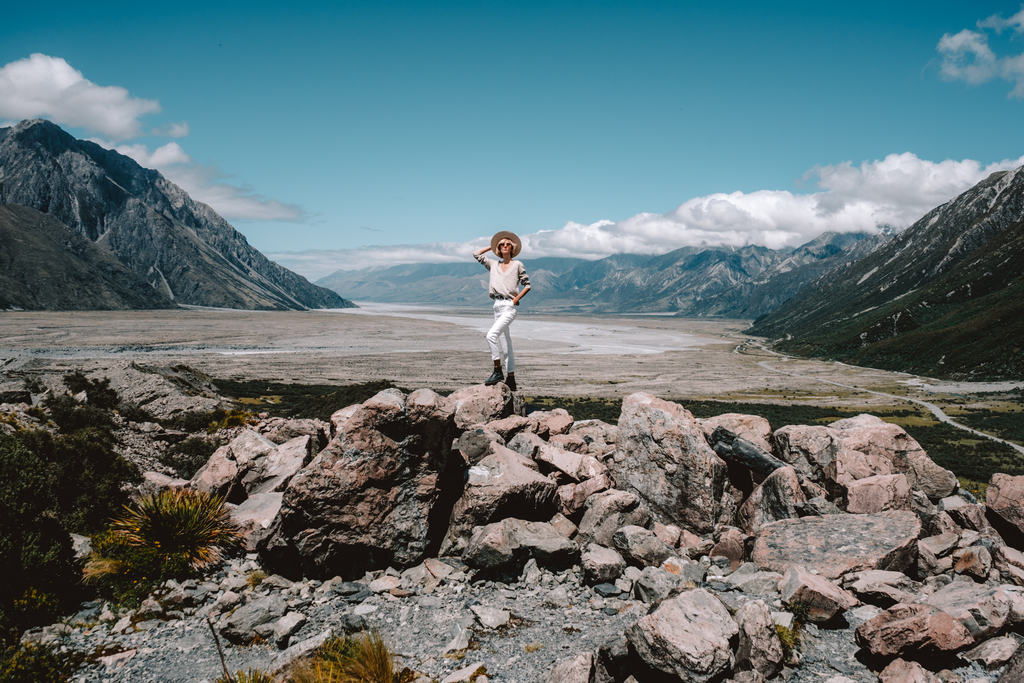 After dinner we drove for another hour to a campground located just outside of Queenstown.
Day 4
We enjoyed the most picturesque road from Queenstown to Glenorchy. We visited the Wharf Shed and on the way back stopped to do a little hike to Bob's Cove, where Lord Of The rings was filmed. After lunch we strolled around Queenstown. As it was Christmas Day, the city was very busy and we quickly missed the calmness of nature. That's why we left earlier and headed towards Milford Sound, enjoying the magnificent views along the way.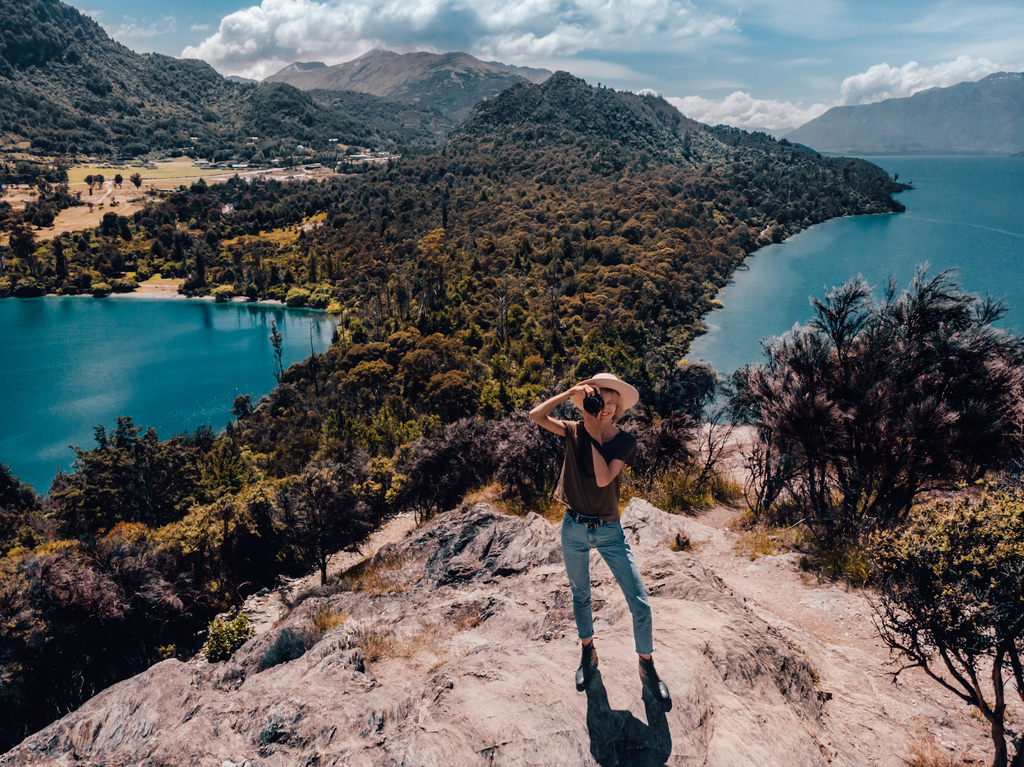 We spent the night at a DOC campsite, about 40 min drive from the location.
Day 5
We drove to Milford Sound very early and at 8 am hopped on the cruise boat. The 2h cruise of out-of-this-world scenery was one of our favourite parts of the trip.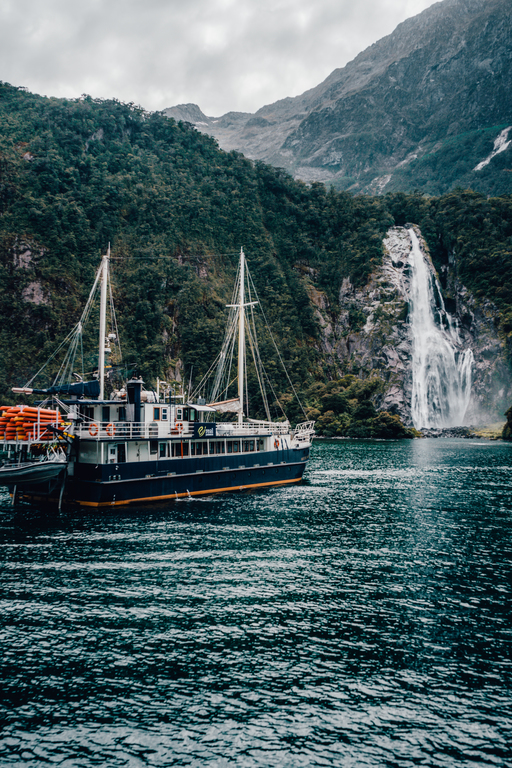 On the way back we stopped for 10-15 min at the impressive Chasm, before driving back to Lake Kingston just outside of Queenstown where we spend the night.
Day 6
An hour drive to Wanaka took us through breathtaking scenery. That afternoon we did a small hike to Mt. Iron. We slept at Kidds Bush Campsite and it was Hamilton's favourite campsite in NZ. And one of the most spectacular views we had ever seen.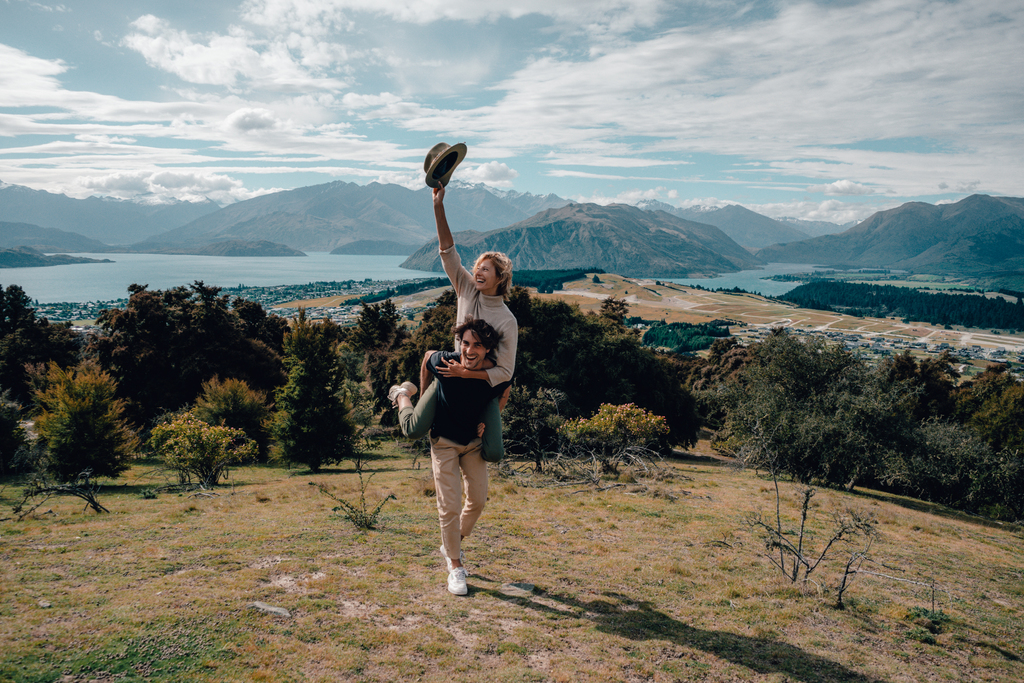 Day 7
That day brought the hardest challenge yet- hike up to 1578 m tall Roy's Peak. The hike was very challenging but totally worth it!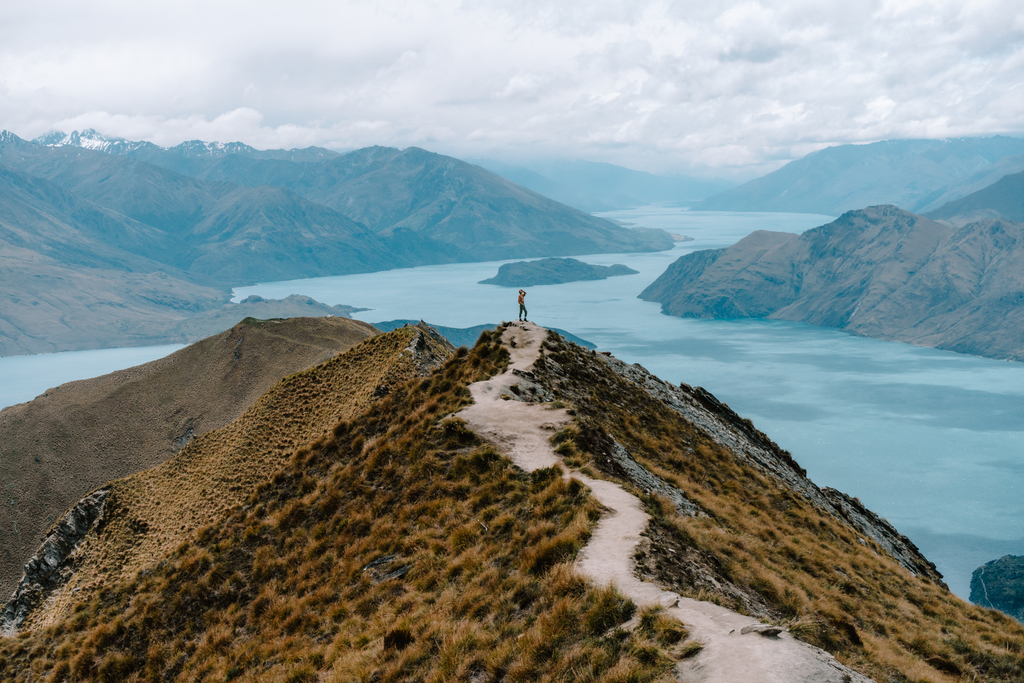 Day 8
We visited the famous Blue Pools early in the morning. We were not brave enough to swim in the ice cold waters, but there were a few heroes who did.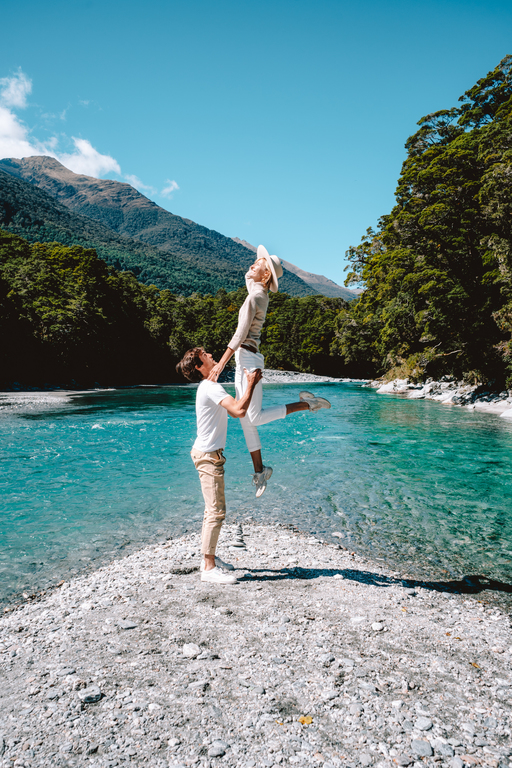 The vegetation and landscape started to change as we drove more north and along the coast line making our way to Franz Josef Glacier.
Day 9
Unfortunately due to bad weather our helicopter ride was cancelled. We settled for an easy walk to the bottom of the glacier. This was the only spot we got slightly disappointed by.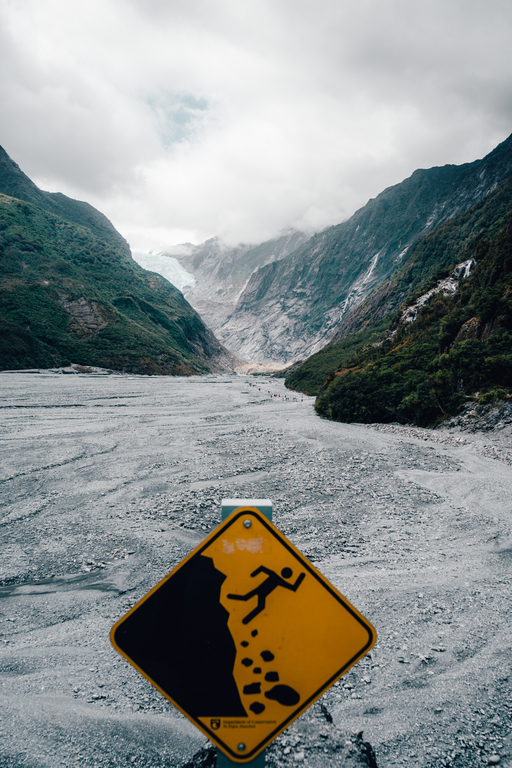 After that we drove to Hokitika Gorge, a stunning gorge with the bluest waters.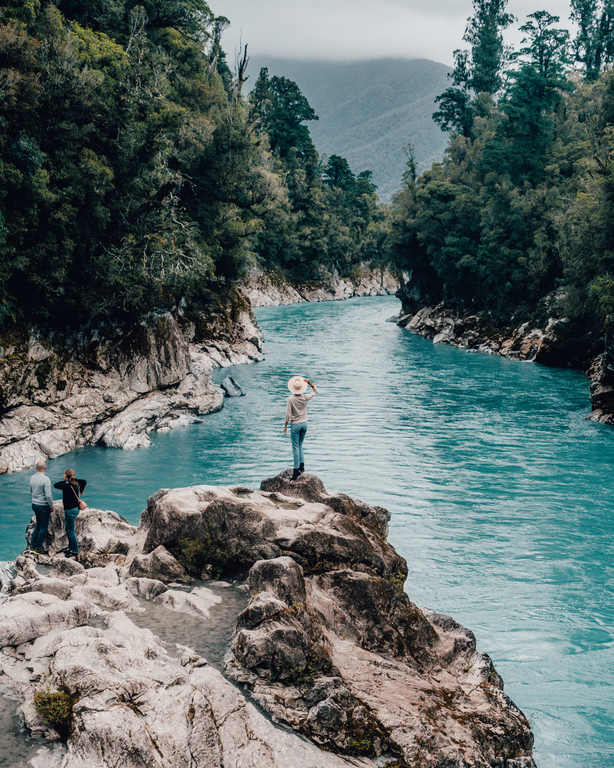 Day 10
It was our last full day in New Zealand and we spent it hiking around Arthur's Pass. Devils Punchbowl Waterfall was one of the most impressive waterfalls we've ever seen.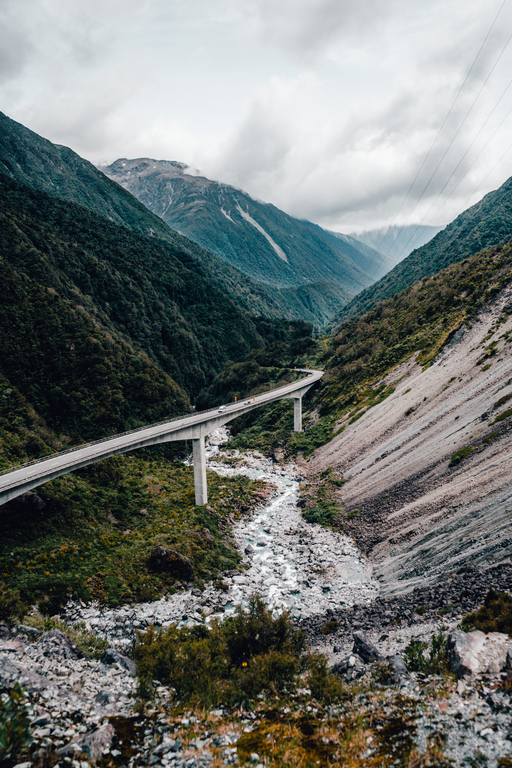 We spent our last night at a campsite by Lake Person.
We spent 10 days on our road trip and wish we had more time. Even if we managed to see everything we planned and spent a truly incredible time, the trip was a bit rushed. We think that 14 days would be ideal for visiting the highlights of South Island.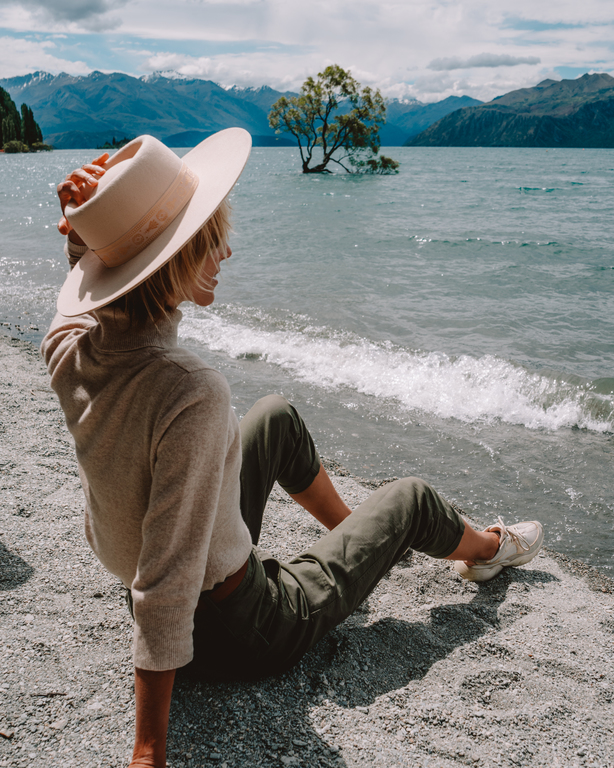 However one could easily spend there a whole month and see a new place each day!