They're a full-timing family of 5, dedicated to paying off debt, enjoying life, and traveling. They call it living the NEW "American Dream". You can follow their adventures on Instagram @fulltimingfamily and you can connect with them on GAFFL.
Why We Started RVing Full-Time
We are a military family, so this is how we keep our family together. We are full-time. We will stop when it's right for us, but that's not any time soon!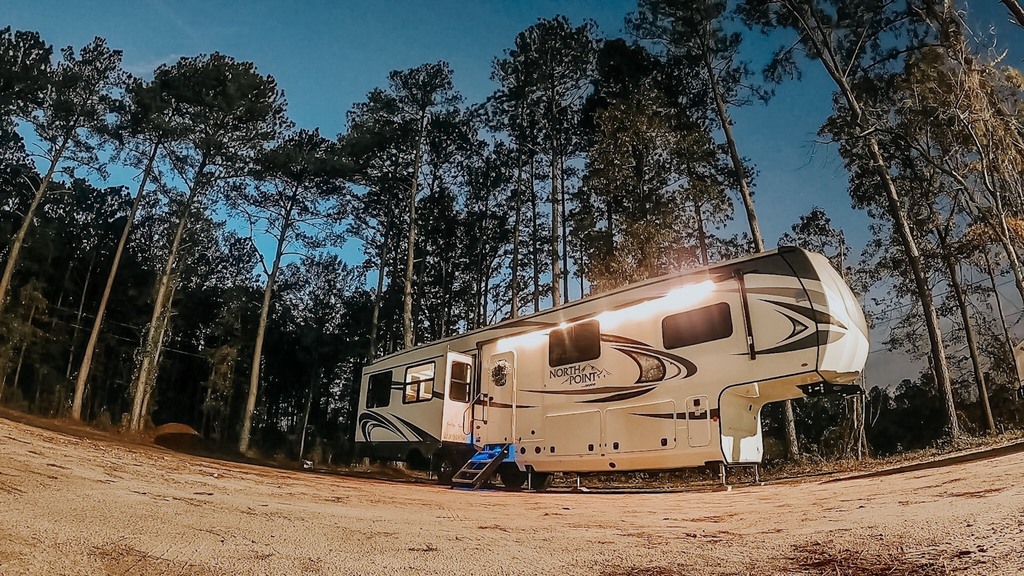 We Purchased Our RV Brand New
We purchased it because we wanted it to be our own and we aren't going to be in one spot long enough. Price ranges vary greatly! You can find a new one for $20k, and up to $80-90k. From our experience shopping, you pay for quality. We purchased ours in the 60k range.
Purchasing new is for people who want the warranty and are very good at fixing things up if needed.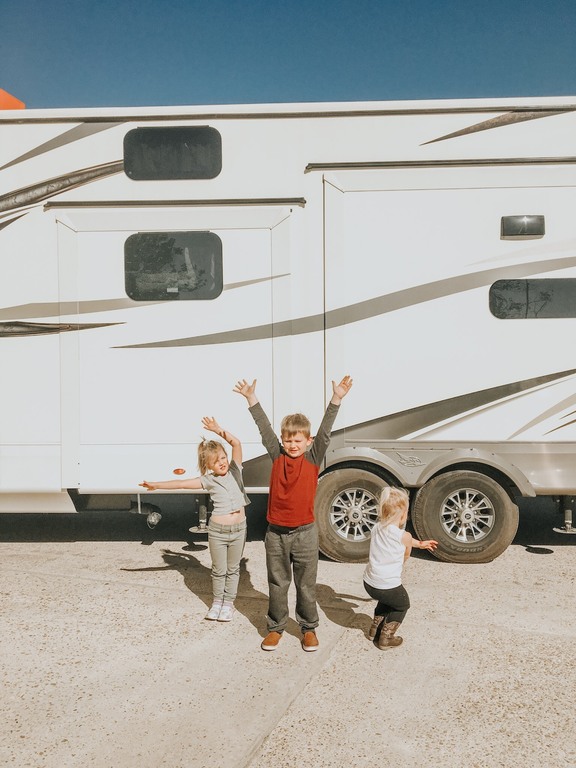 Used Come with more maintenance and risk, but if you're good with your hands... I say go for it.
If your goal is to save money and/or you don't make enough to purchase new... I would think of purchasing used.
Our RV is a Jayco North Point 377RLBH 2020. We got it from Albany RV in New York. They delivered to us in Maryland for a small fee. We love Jayco because they have an excellent warranty.
Read more: The Wickes Family Sold 99% Of Their Belongings And Moved Into Their RV Seeking Adventures In All 50 States!
Where We've Traveled To So Far
We've done 3 cross-country road trips to about 20 states. Everywhere has its charm! I highly recommend visiting them all. Our favorites are Arizona, Utah, Nevada, and California, but as I said, every place has its charm. For instance, Maryland is not my favorite place to visit. However, I would go back to Assateague Island and Solomons Island. Both beautiful places.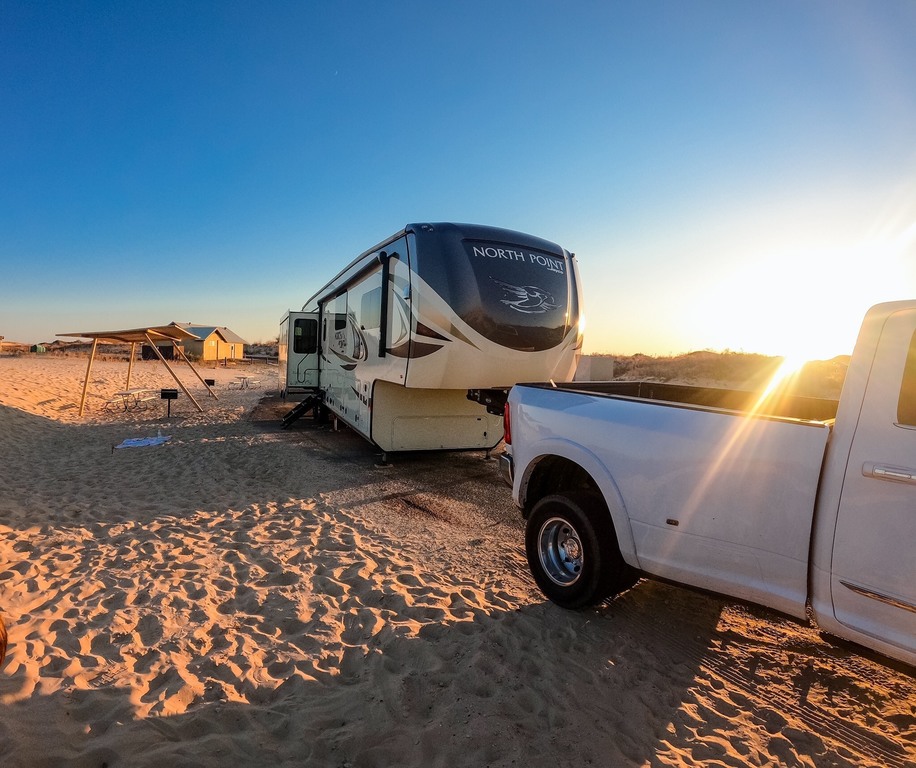 We do day trips or month trips (we are currently on). If it's vacation, trips tend to be no longer than a week. For work, we go for about a month.
The Benefits Of RV Living Over Road Tripping In A Car And Staying In Hotels
Your home is right behind you! When you stop, anything you need is a walk away. Private bathroom- especially useful for traveling during covid. It is far cheaper to do it this way than hotels. A hotel is about $100 a night. With harvest host, boondocking, and tents for troops, most stays are free. And most RV parks would only be about $50 a night.
Read more: This Family Of 5 Sold Everything A Year Ago And Have Been Fulltime RV-ing Around The USA Ever Since