Emily is a newly divorced 30 something-year-old from the UK. Her life was pretty normal before 2019; she was married, working full time in a 9-5 world and above all, she was happy. But then her life changed in an instant when her father passed away unexpectedly at the start of 2019.
You can follow Emily's discovery journey on her blog, Instagram and YouTube.
My Inspiration For Solo Traveling
When my father suddenly passed away, my life as I knew it changed forever. A little over a month later, my marriage broke down and I would soon be going through a painful divorce. I struggled to cope with both losses and I fell into a deep depression. I was admitted to the hospital, made a plan to end my life and officially found myself at rock bottom.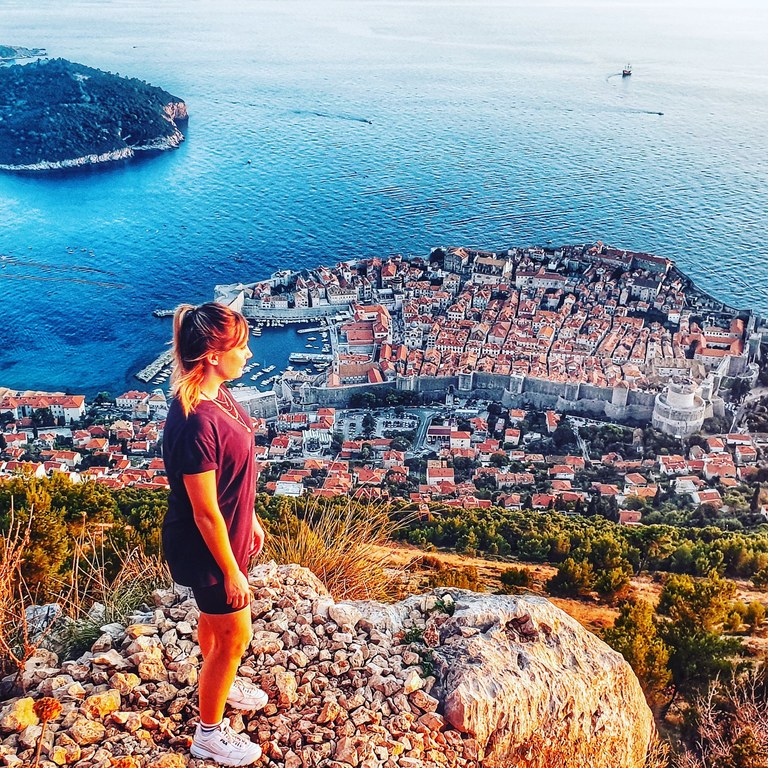 Amidst all that pain and despair, I discovered something that ignited a spark of hope within me and that was solo travel. A spontaneous solo getaway to Amsterdam for my birthday would be my awakening. Solo travel taught me to fall back in love with not only life but most importantly, with myself. I quit my 10-year career to solo travel the world in a bid to finally discover and accept myself for who I am. I knew I still needed to take that time out to heal, grow and finally build a better relationship with myself. Solo travel has helped me to realise my own capabilities and to believe in myself again. You have no choice but to rely on yourself and you grow through every challenge and obstacle put in your way.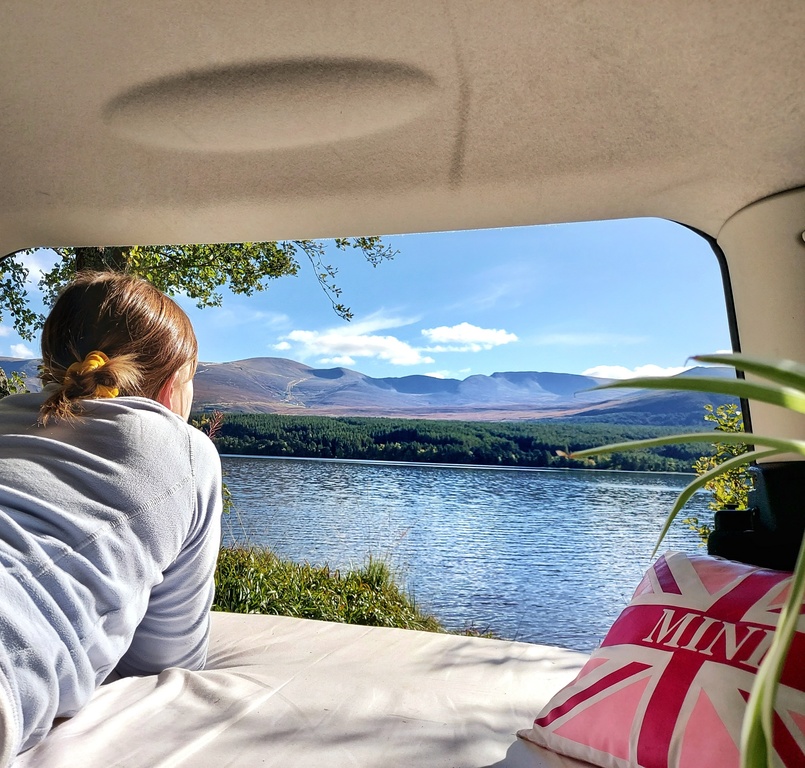 When Covid-19 cancelled my international travel plans, I decided to take matters into my own hands and solo travelled my home country of the UK instead. I converted my BMW Mini into a camper and spent nine weeks visiting amazing places in my home country I'd never been to before. There were highs and lows, tears and laughter, doubts and victories. I wouldn't change any of it.
I Try To Travel Often
In a pre-Covid world, I solo travelled abroad twice a year, usually to mainland Europe. But with travel restrictions in place, I have come to appreciate my home country of the UK more than I ever did before. I love to immerse myself in the history and culture of a place when I travel. Beach holidays where you just sit around for a week aren't for me. I like to really explore and immerse myself in a place when I travel. I make a point of treating myself to local cuisine, visiting historical sites or booking day trips to experience the local culture. I also love to simply wander through a new place, walking for hours on end just exploring and taking in my surroundings. I try and be as present as possible when I travel, taking in as much as I can rather than rushing through everything.
How I Choose Where To Travel Next
I choose locations that appeal to me and that is the real joy of solo travel. There is no compromising when it comes to choosing a destination. I like to choose places that appeal to my interests and where I can truly feel away from home. From a practical point of view, I like to choose destinations with a good travel infrastructure that is easy to explore on foot. I also like to choose places where English is well-spoken. Safety for me is paramount, so I don't want to travel somewhere that I cannot easily get around or where I cannot communicate with anyone. I have to do my research in advance of a trip so I know exactly what to expect, how I'm going to get around and what I plan to see and do. I'm definitely a planner when it comes to solo travelling, I can't just wing it. I do however like to give myself some flexibility to allow for those unexpected moments or discoveries when travelling.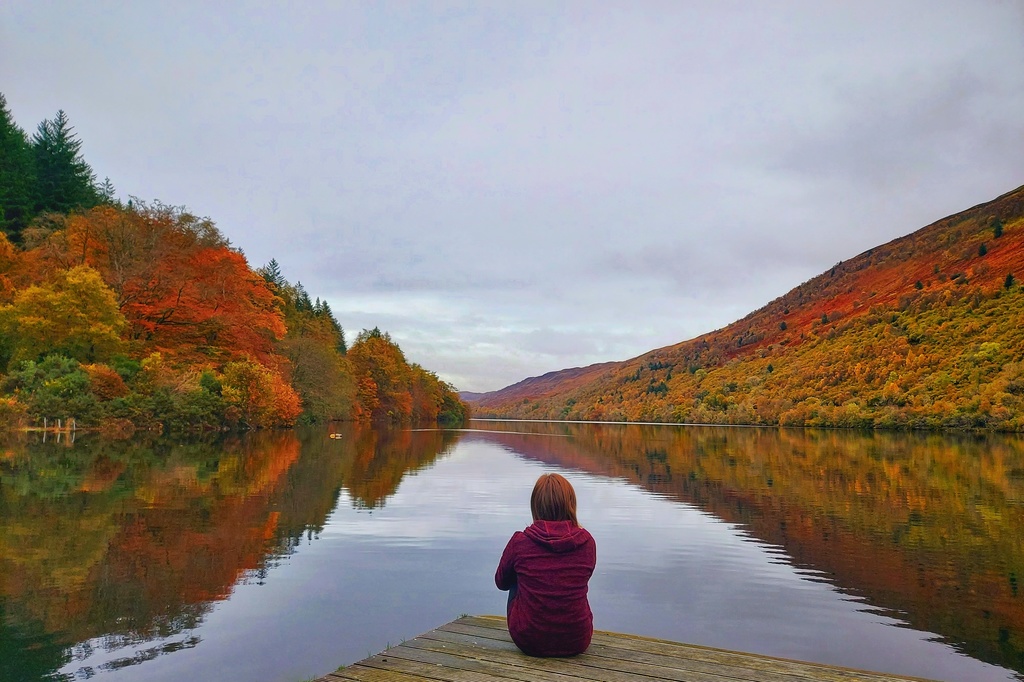 The longest I have solo travelled abroad is one week in Croatia, but my recent road trip in the UK was the longest I have ever solo travelled at just over nine weeks. In the future, I hope to solo travel for at least six months abroad.
How I Pack For My Trips
I can't pack for a trip without using my packing cubes! I actually don't know how I ever packed without them. They really do help you to fit more into your suitcase without having to awkwardly sit on it to zip it up! My ultimate must-haves for any trip is a power pack to keep your mobile phone and other devices charged remotely, a decent camera with a tripod, a travel-sized first aid kit, a water bottle and a good book to read. I had to be really practical when packing for my recent solo road trip, mainly because there was limited storage space in my BMW Mini camper. I ended up with two small suitcases for clothes, camping equipment including a gas cooker and sleeping bag and other essentials like toiletries and cleaning items. Food and any emergency supplies were purchased as and when I needed them.
Safety Precautions I Take When I Travel Solo
The most important thing to remember when solo travelling is to never put yourself in a vulnerable position. Be streetwise and if something doesn't feel right, trust your instincts and walk away. Never flash your cash in front of strangers and keep valuables out of your back pockets. I never tell anyone that I'm travelling alone and if anyone asks, I say I'm travelling for work or that my partner is working whilst I explore for a few hours. I never go "out-out" when I travel and if I do, it's for a meal for one with a glass of wine and then back to my hotel afterwards. If I am walking alone at night, I stick to populated areas which are well lit and make sure I know the route I'm taking before I head out in the evening. I always give my family my travel itinerary with details of my flights, excursions and places I'm staying and check in with them daily so they know where I am. I also never post where I live on social media after following cases of solo travellers being stalked from live feeds.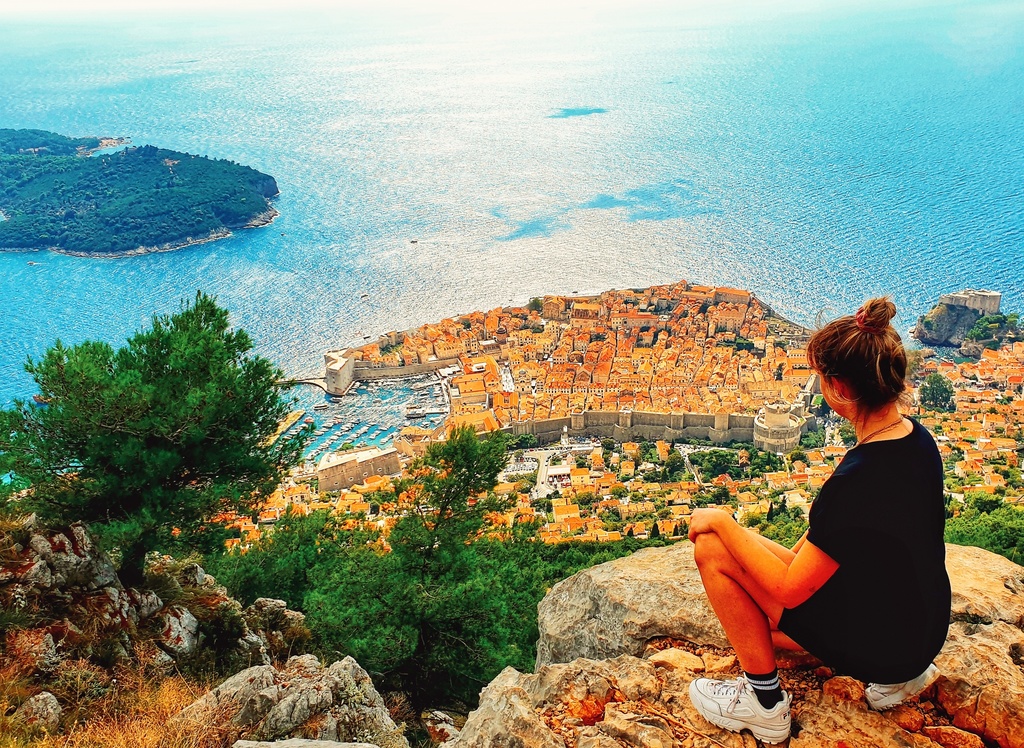 I chose Amsterdam as my first solo travel destination as it is known for being very safe for solo female travellers. I certainly never felt unsafe in Amsterdam, even at night. It was easy to get around without relying on car hire or taxis, although I wasn't brave enough to hire a bicycle! I avoided the red light area at night, especially since this is often where stag dos congregate, and the city streets were pretty much well lit wherever you went. English was the main language in Amsterdam, so I never had any issues when asking for help with directions, ordering food etc. It is definitely somewhere I'd recommend for female solo travellers.