Daniel and Ilona, two travel bloggers from Spain and Germany, met while traveling around the world, and after a year-long trip, they stayed together. Currently, they are living in Germany and working full-time jobs, but that hasn't stopped their urge to travel. Whenever they can, they head out and explore something new. Daniel and Ilona always look for something unique to explore, and this eagerness prompts them to explore hidden gems that are mostly known by the locals.
Daniel was born and raised in Spain. His love for traveling grew after he got the chance to do a high school exchange in Slovenia. Ever since then, he has tried to get out of his country and his comfort zone. Daniel first explored his home continent, Europe, and then the rest of the world.
Ilona is from Germany; she has loved traveling since her childhood. Her first trip was with her parents, who took her on trips to the North Sea and the Alps. Then, as she grew older, she had the chance to participate in a student exchange and live in Canada for a year. Two summers later, she was back on her first backpacking trip, crossing the country from east to west and back again.
Check out their blog, Facebook, and Instagram to learn more about their travels.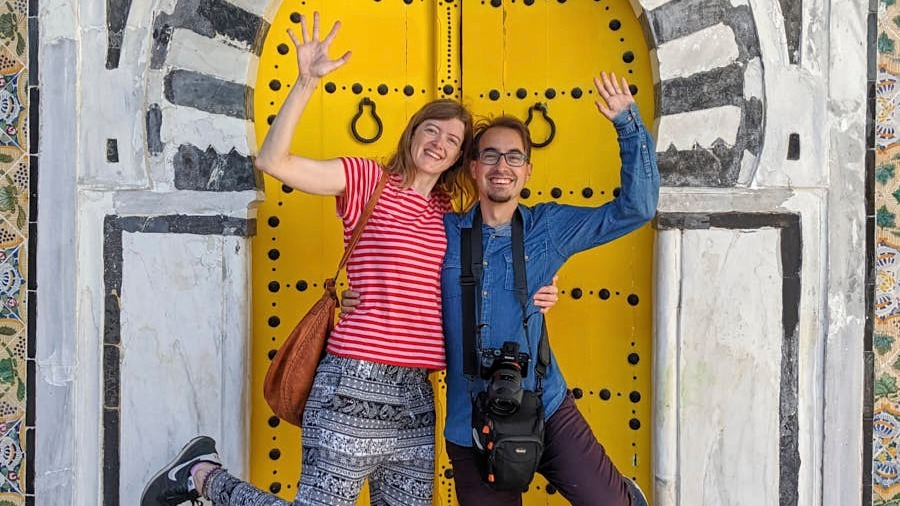 Daniel and Ilona Tunisia