Amelia quit her job as a corporate office engineer more than two years ago to pursue a life of freedom as an online ESL teacher. Her new career allows her to work from anywhere with a stable internet connection. She has already used GAFFL to meet up with foreigners in her hometown of Chicago and now would like to find travel companions for future trips in Europe, and maybe even Asia.
If you want to learn more about Amelia's career as a traveling ESL teacher, you can subscribe to her budding YouTube channel: Amelia Teaches English.
Why I Travel
Throughout history, people have always had the innate desire to explore. This trait has been particularly pronounced in me. Maybe I got it from my mother; I think she was just as much a free spirit!

Even as a child, I couldn't sit still, and felt happiest when I was on the go. My aunt and uncle who raised me after the age of seven were the ones who took me on my first flight. It was Christmastime. We traveled from Michigan to Tennessee to visit my uncle's parents. Temperatures were below freezing, and we had to wait two hours on the runway for the plane to be de-iced. As excruciating as those two hours were to my ten-year-old self, I guess you could say, from then on, I was hooked.
In my 20s, I found myself feeling increasingly trapped in a "good" job. Ironically, the so-called rat "race" entailed a slow crawl in five-lane-wide traffic to an office where I sat in a cubicle using my laptop, completing tasks that could have just as well been done from anywhere else. The whole ordeal was stifling and illogical. I didn't want to spend my life inside the same office building talking to the same people every day, trading freedom for money I had no time to enjoy.
Eventually, after 10 years of working for big corporations, with the last six spent commuting two to three hours (~60 miles) total, to and fro, daily, I couldn't suppress the urge to escape any longer.
While working as a packaging engineer, I had taken a handful of online German lessons from a guy named Stephan. He was more than a teacher; he was an inspiration! He became a role model as he not only taught me useful German phrases, but also, and more importantly, educated me about life and how to live it on my own terms! In one lesson, he was sitting on a beach in Bali; in another, he coached me from his balcony in Auckland.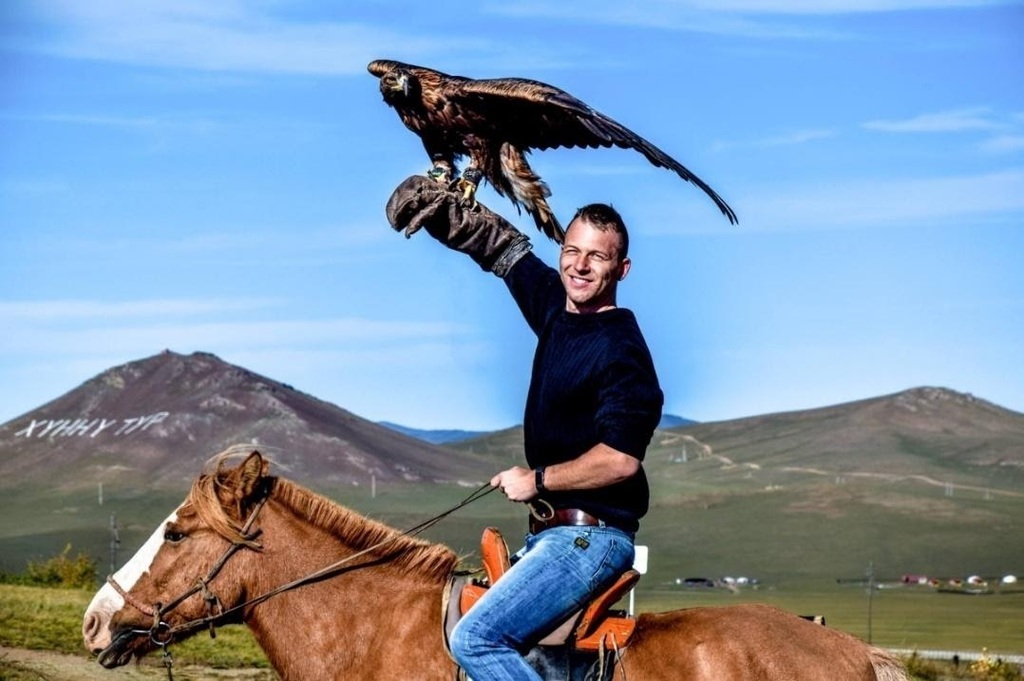 my inspirational online German teacher, Stephan

It wasn't long thereafter that I found out I could make money myself by teaching ESL online. So, I quit my job on May Day of 2018, and following in Stephan's footsteps, took off with a one-way ticket to Transylvania.
I've lost count of the number of amazing people I've met since becoming a traveling teacher. One week after relocating to Brasov, Romania, I stumbled upon one of the kindest women I know. Isabela was sitting at the opposite end of the table when I arrived late to the group dinner organized on meetup.com; my ears perked up when I overheard her telling another guest that she had been a digital nomad all of her adult life.