Joe and Emily are originally from the Seattle area but have been living in their converted 4x4 Mercedes Sprinter for 2.5 years, working remotely and traveling around the US. You can follow their adventures on their blog, The Vantastic Life, and Instagram @thevantasticlife.
Our Inspiration For Vanlife
We have been living in our van full time for 2.5 years now with no signs of stopping. Originally we were inspired to visit all of the National Parks in the US and decided why not try and do it as one epic road trip since we can both work remotely!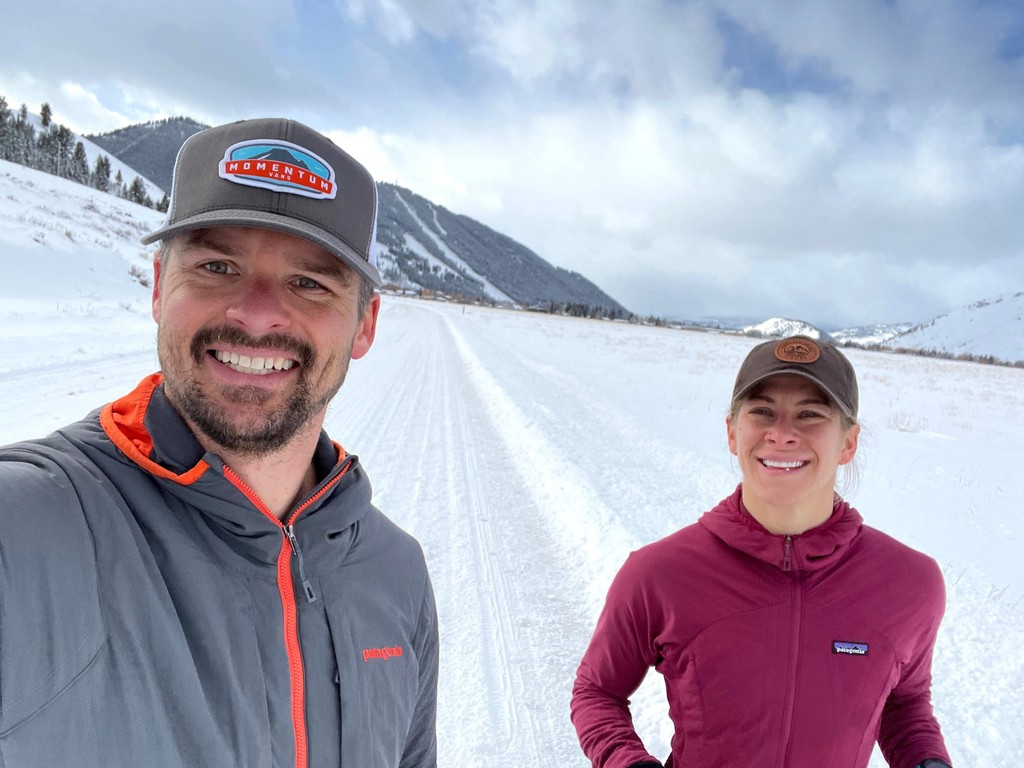 Our Van
We converted a 2017 Mercedes 4x4 Sprinter, purchased from Mercedes in Seattle. There is a great Vanlife trader website for used vehicles (or follow their Instagram account). For new vans check out your local Mercedes or Ford dealer. We love our Sprinter for size and four-wheel drive and at the time we purchased it, it was one of the few vans that came with four-wheel drive. Now you can get a Ford transit with All Wheel Drive so it's mostly what you can find and how much money you want to spend!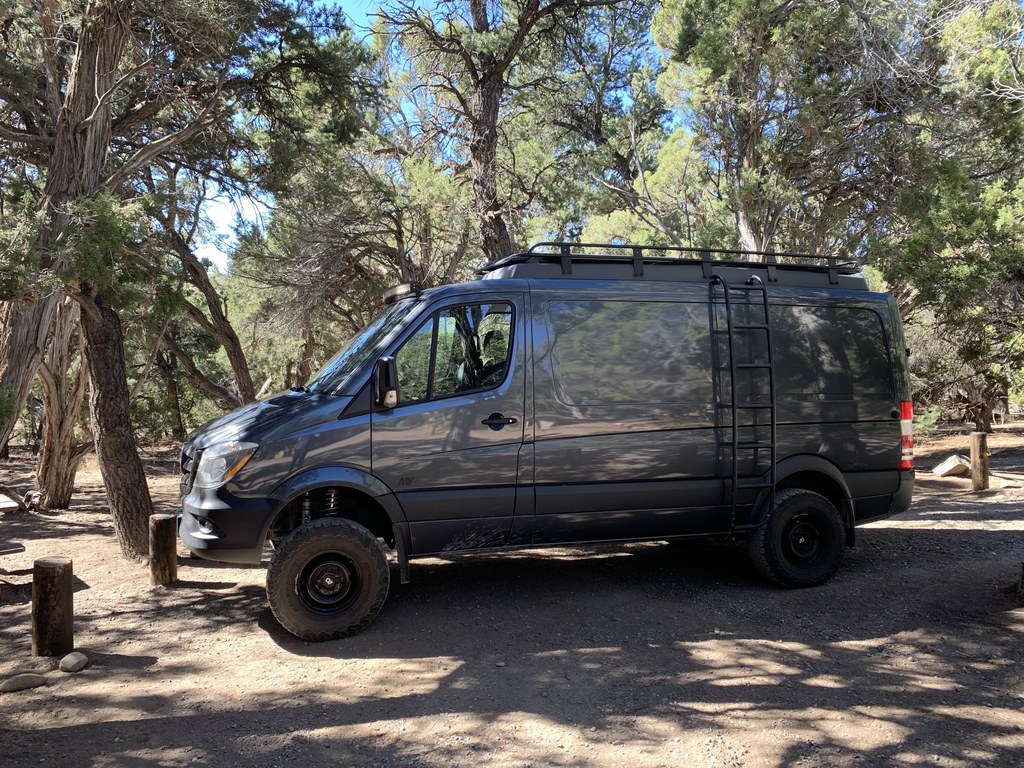 Why We Chose A Van Over An RV
When we first started looking we immediately knew we did not want a big RV. One of the reasons vans are so amazing is that they aren't massive like some RVs and you can squeeze into so many different places. We wanted something that was easy to drive into cities and a four-wheel-drive vehicle for off-roading and snowy conditions. Our van was purchased as an empty metal shell from Mercedes, from there we had Sportsmobile West cut off the roof and add a pop-top. After that was completed, we insulated the van before handing it over to the amazing folks at Momentum Vans for the complete build. Momentum added electricity, plumbing, cabinets, shower, floor, fridge, induction cooktop, and basically everything we needed to call the van a home! The last stop on our build adventure was to ADF Sprinter to put in a backbench seat futon that also had street-legal seat belts so we could have passengers.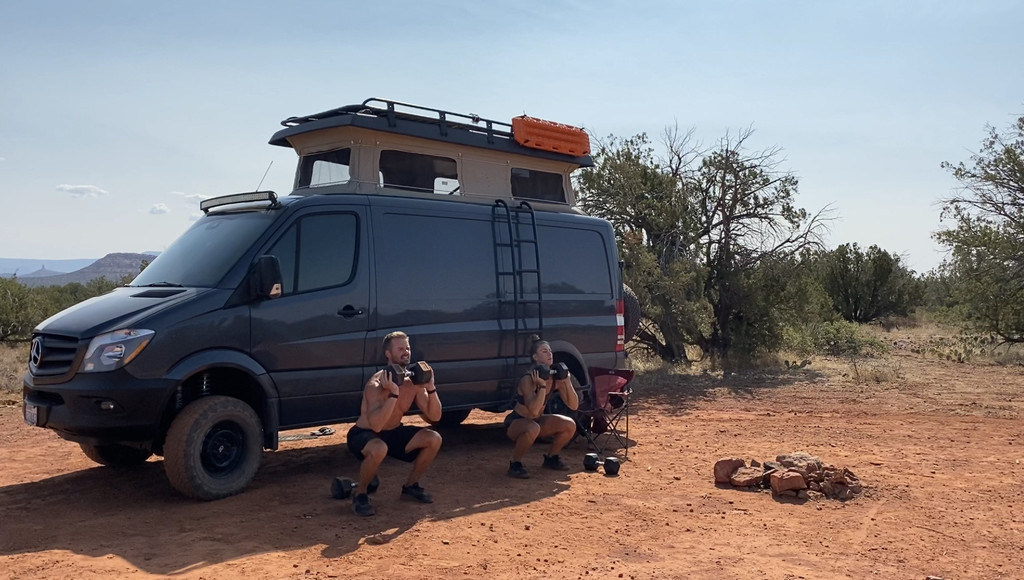 For first-timers, utilize YouTube, sprinter forums. There is so much information out there to sift through. Also, don't be afraid to find builds you like on Instagram and send a message to the van owner. Most folks we have reached out to along the way have been incredibly helpful!
The Benefits Of Vanlife Over Road Tripping In A Car & Staying In Hotels
Living in a van is definitely cheaper than getting hotels and more comfortable than tent camping. The best part about our van is that everything we need is at our fingertips! We are comfortable and dry when it's cold and wet, we can work from the van as a mobile office and it makes for a great base camp for all our outdoor adventures.