Just the mere thought of New Zealand brings to mind beautiful beaches and mountains, volcanoes and scenic drives. New Zealand's North Island is an incredible place to visit if you allow its natural beauty to mesmerize you. In this 16 day itinerary, you will get to visit some of the most beautiful and popular destinations and attractions the North Island is famous for.
North Island Itinerary Day 1: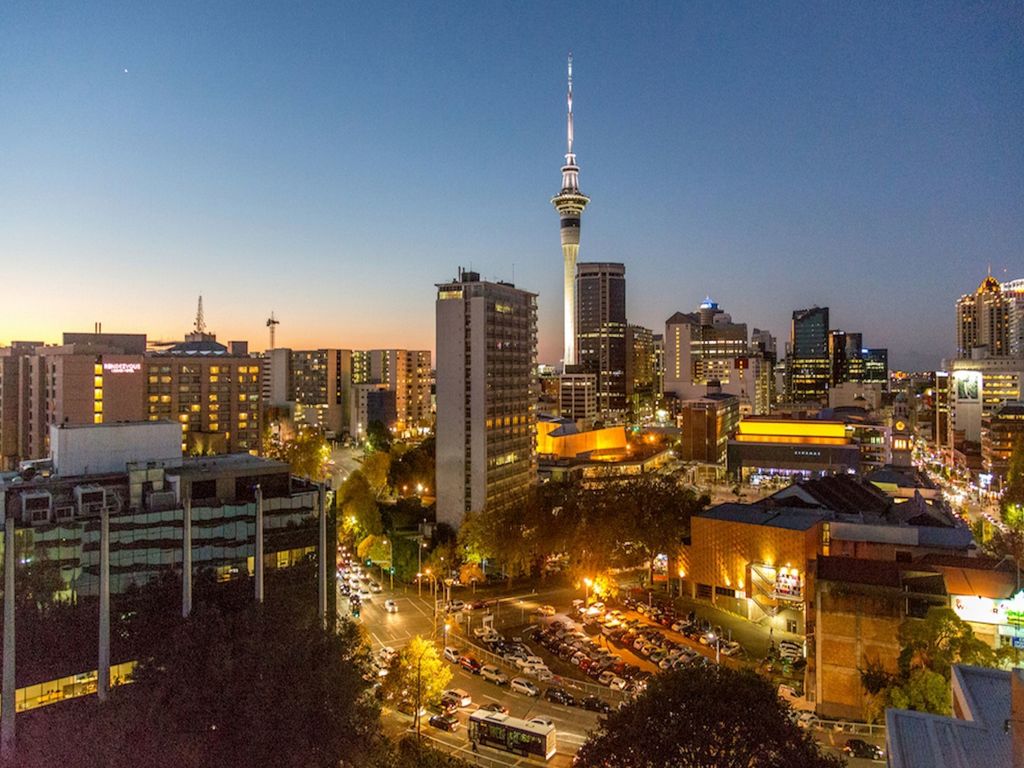 Arrive in Auckland
Once you arrive in Auckland, get a sim card from one of the booths at the airport so that you can have access to the internet and maps, and you're set to go! But if that's not possible by any chance, you can always get it from outside in the city. There are a few options for you to get to downtown such as taking the taxi, Uber, and the SkyBus. The best way to get to the city is by taking the SkyBus, which is cheaper than taxis and you pay a cheaper price when you buy it online. You can also rent a car from the airport if you want to drive around, yourself. There is a lot to see and do in Auckland, so it's best if you can spend a day or two here.
Things to do:
The Sky Tower is a significant part of the skyline and you definitely want to see it. You can pay and go up in the tower to get a view of the city from 220 metres high above street level. Not only that, you can also get panoramic 360˚ views up to 80 kilometres in every direction and spot key landmarks, volcanoes and other historical locations within the greater Auckland area. There are also other things to Do Near SkyTower, Auckland eCentral if you have some spare time to spend.
Head to the Auckland Waterfront to experience some mind blowing design and architecture, recreational opportunities and facilities and events. It is made up of three main areas- Wynyard Quarter, Viaduct and Queens Wharf. You can stroll along the waterfront from Queens Wharf, past Viaduct Harbor, and into the Wynyard Quarter.
Explore the pretty streets in Downtown
North Island Itinerary Day 2:


Go to Waiheke Island during the day time. You can either spend the night there or take a day trip. Waiheke Island is one of the most popular day or weekend trip destinations from the city. It is only a 40-minute ferry ride from Auckland, which starts running early in the morning so that you can get a head start to your day, and is located around 10 miles away from the downtown. You can catch a glimpse of all the other islands in the harbor on your way there. Waiheke Island is known to be a little more expensive compared to mainland New Zealand. You can rent bikes and scooters and roam around the island or book tours, which includes ferry tickets for a round trip to and from the island, olive tasting, winery tours, food and sightseeing.
Ferry Costs: Waiheke Return - Adult $42.00
Waiheke One Way - Adult $31.00
Things to do:
Wine tasting

Visit Oneroa Beach

Kayak on the Coast

Zipline Over the Vineyards
North Island Itinerary Day 3-4:


Take the ferry from Waiheke Island back to Auckland and then to Piha region. Piha is just a 45-minute drive from Auckland, if you rent a car. If you can spend some time here, there is a lot to do.
Things to do in Piha:
Piha is a seaside village located West of Auckland that offers so many different personalities of beach and nature that is impossible to overlook.
Piha beach is the most famous beach for its black sand and a reputable surfing spot. While you are at the Piha beach you cannot miss one of their iconic landmarks, the Lion Rock that sits right between Piha and North Piha beach.
Waitakere Ranges Regional Park is an ideal picturesque hike tour you will experience in Piha, New Zealand. It is a rainforest and a coastline with attractions such as Karekare fall. This park offers their most popular short hike that will walk you through beautiful trails of natural bushes, streams and waterfalls all in 45 minutes.
Kitekite falls is an amazing 3 tier waterfall that you can hike up to and swim in. The hike to Kitekite falls is about 1-2 hours of easy trail. Once you reach the waterfall you will be able to swim in the water. It is deep enough for you to swim with your head under the water. If you want more of a secluded experience, head to the top of the fall and dip into testing your nerves and swim by the edge of the pool.
After you are done enjoying all the scenic natural experience of Piha, New Zealand, head over to Museum of Transport and Technology for an interactive and educating experience. This museum offers a large collection of civilian and military aircrafts.
North Island Itinerary Day 5


From Piha go to the Waitomo region
Things to do in Waitomo, New Zealand:
Waitomo Glowworm Caves is one of the best natural attractions New Zealand can offer. This cave has been the most popular and world renown tourist attraction spot for over 100 years for glowworm's starry night illusions within the cave. Waitomo Glowworm Caves offer different ways of experiencing by boat, water rafting or just simply by walking the trail within the cave.
Ruakuri Cave is one of the longest caves in the Waitomo area. It is also well known for the glow worm experience. Not only that, this cave is also home to beautiful limestone formations and crystal tapestries.
Otorohanga Kiwi House and Native Bird Park offers a great opportunity to get up close and personal with the native bird of New Zealand, a kiwi bird. Not only will you get to see the kiwi birds, you'll get the full zoo experience with other creatures like reptiles and different kinds of birds.