So you've got 24 hours in the Canyonlands; how should you spend them?
The Canyonlands are huge. You won't even begin to scratch the surface of this massive 333,000 acre national park in one day.
Canyonlands is divided into four districts. The Island in the Sky, Needles District, Maze District, and the Canyonlands Rivers.
Three of these districts are only accessible on dirt roads that require 4WD. So if you're exploring the Canyonlands for only a day and you have a regular car that isn't four-wheel drive, there's really only one district you can explore and that's the Island In The Sky.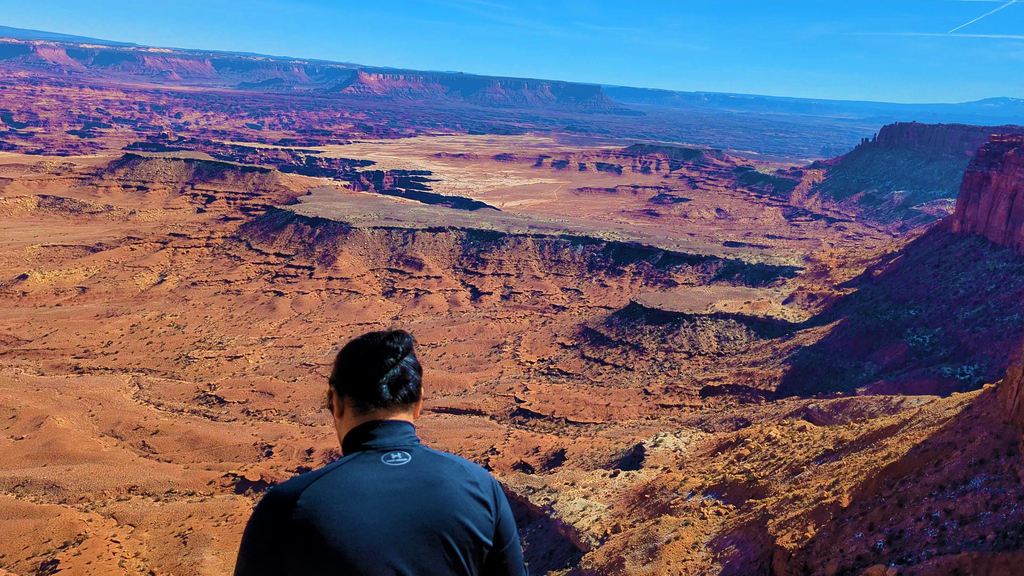 So are you headed to the Canyonlands soon? If so, this guide can help you plan the perfect trip.
This is how to spend 24 hours in the Canyonlands.
Also, if you're looking for a travel companion for your upcoming trip to the Canyonlands or any other national park around the United States, make sure you check out GAFFL.