Mayeesha recently went on her first solo trip ever and she traveled to Oahu, Hawaii. Mayeesha was in Oahu for 2 weeks and in that time she would have spent at least $2500 staying at hotels. By the end of the two weeks, she saved around $1400 by staying at hostels. In this post she'll let you know what to expect if you decide to skip hotels and stay at hostels in Oahu. You can connect with Mayeesha through her Instagram (@mayeeshh).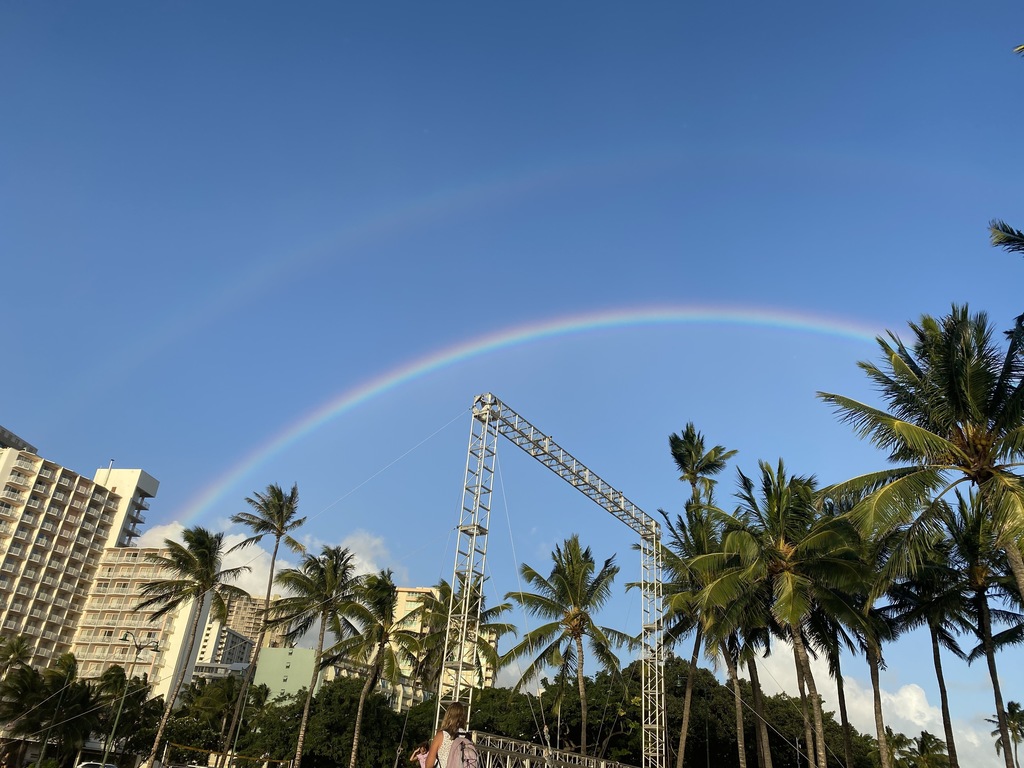 Aloha! My first ever solo trip was to Oahu, Hawaii in late December of 2019. Not only was it totally impromptu, but I also just bought a one-way ticket! Since it would be my first time staying at a hostel, I didn't want to reserve rooms for my entire trip until I had seen the hostels for myself. I also wasn't sure how long I would stay in Oahu. I only booked a hotel room for my first night and went out to check out the hostels nearby. EWA Hotel was just a block from Waikiki Beach and there were two hostels in the next two blocks that came up on my Google search. One of them was Waikiki Beachside Hostel and the other was The Beach Waikiki Boutique Hostel. The latter comparatively had better reviews, so I walked over to see if they had any vacancies. As soon as I walked in, I saw people lounging in the lobby, some headed out for the beach while others, I overheard, were going to the patio. The receptionist was a very friendly young man and there were two other young ladies who were also super friendly. They told me that it was peak season because of Christmas holidays and New Year's, so they only had vacancies for the next 4 days and that for me to secure a female-only room, I'd have to book it right away. I then made my reservation and went back to the hotel to grab my stuff.
At 3 pm, I checked in at The Beach Waikiki Boutique Hostel. The environment was very... boutique. The entrance was all wooden with a low-ceiling. They gave me fresh sheets and shams for my room, which was right on the first floor. I went in to my room to meet three other lovely young ladies – one from Australia and the other two from Germany. I honestly cannot remember their names given the number of (amazing) people I met at the hostel over the next few days.
It was Christmas night, so they had a Christmas party at the hostel with drinks on the house. Hawaiian shirts were all over the place and they welcomed everyone with a colorful lei. The ambience felt very local and welcoming. People who worked at the hostel came to join us for drinks as well. To my surprise, it turned out that the majority of the people were from Australia and they told me how Australian solo travelers make it a point to visit Hawaii and stay at hostels. They were mostly solo travelers, and a few were couples. There were also travelers from Scotland, London, Canada, Finland, different states from within the US. Meeting solo travelers on my first night in a hostel made me very comfortable, especially after two girls from Germany asked if I wanted to join them to hike Diamond Head the next day.