Bali is one of the top destinations in the world for digital nomads to settle in. This Indonesian island is super affordable, very easy to access, warm all year round, and has a great community of travelers and expats. It's the perfect place for digital nomads to find cheap accommodations, connect with like-minded people, and create unforgettable memories. Most of the island also has very reliable WiFi, and depending on where you live, there are co-working spaces and cafes around every corner.
So where should you live in Bali? This question can only really be answered by you. Your decision should be based on the experiences you are trying to have in Bali. If you want to attend all the best beach parties move to the southwest coast. For more relaxed vibes, live out along the east coast. And if you're coming to Bali mainly to work and surf, you'll want to settle in the south.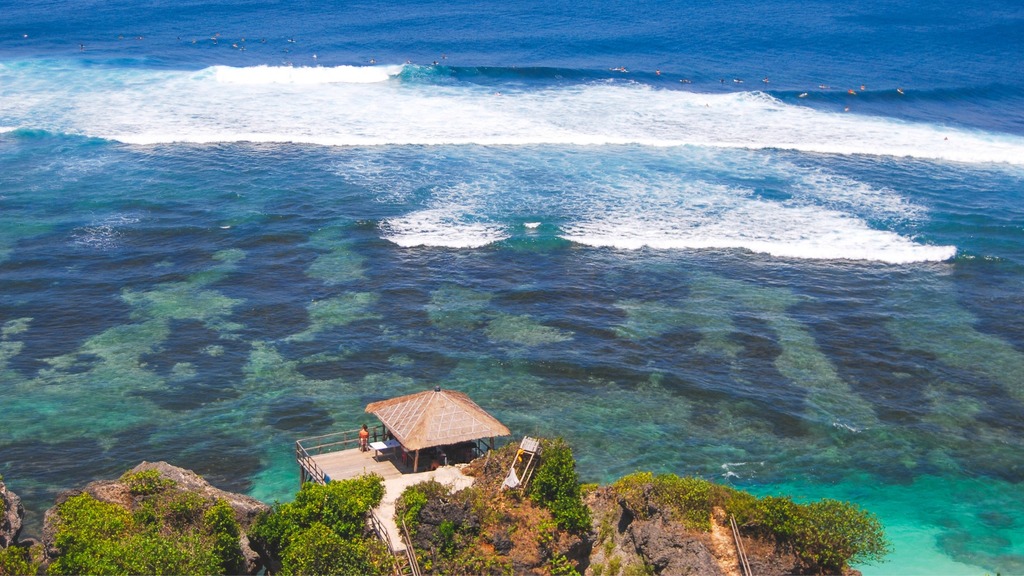 In this post we go over why we think Canggu, Kuta, Seminyak, Ubud, Denpasar, Sanur, Jimbaran, and Uluwatu represent the 8 best places to live in Bali for digital nomads.
But first, let's take a look into what makes Bali so attractive in the first place.
It's Cheap
Bali's affordability is a huge draw. You don't need a lot of money to rent a beautiful beachside accommodation, eat well, and get massages every day.
Generally, as a single person, you can stay in a 2 bedroom, fully furnished villa from around $600-$1500 USD monthly. If you find a roommate to share costs with your rent can be as low as $300 per month.
The cost savings don't just stop at accommodations either, if you head over to a traditional Indonesian restaurant, you can get cheap meals for under $5 USD.
You can do a whole yoga lesson on the beach for less than $10 and get a one-hour massage for $15.
It's Easy To Get A Visa
Almost anyone can arrive and stay in Indonesia for 30 days without a visa. If you want to stay for longer, you can get a Visa On Arrival (VOA). The VOA costs $35 at the airport when you arrive in Bali and you can extend it for an additional 30 days for another $35.
If you want to stay for up to 6 months or a year, you will need to get the Sosial Budaya Visa or the Limited Stay Permit Card (KITAS). Both of these require you to have some sort of local ties to Indonesia, either in the form of family and friends, or employment. If you have neither, there are agencies out there that can help you connect you with a local sponsor to simplify the visa process.
Indonesia is also working on a new visa called the Digital Nomad Visa which would let foreigners live and work in the country for up to 5 years, without needing a work permit.
The Weather Is Great
The temperature in Bali is warm all year round. There are two seasons on the island, a dry season from May to September and a wet season from October to April. Even during the cooler dry months, the nighttime lows are very comfortable at around 20°C.
You Can Meet So Many Other Digital Nomads
Bali's digital nomad community is a thriving one. Even if you're heading to Bali solo, you can connect with so many like-minded people here. The countless co-working spaces and cafes make it easy for you to meet up with your new friends. There are also so many digital nomad communities online on sites like Facebook and Reddit. You can also use GAFFL to connect with travelers and locals in Bali.