There's so much to do in Melbourne that it sorting it all out can get overwhelming at times. Luckily, we did it for you. From the local busking music scene to the picturesque alleyways, there are many hidden gems that we encourage you to explore all over Melbourne. The best part is, they're all free. So grab your travel buddy, and discover Melbourne together! You can also check out our guide on some of the Top Day Trips from Melbourne and How Much They Cost.
Federation Square and Melbourne Alleyways


Photo credit: mikecogh on Visualhunt / CC BY-SA

It's rare for someone to explore Melbourne without having Federation Square in their itinerary. This architectural marvel covers an area of 8 acres. It is at the corner of Flinders and Swanston Streets. It houses the Ian Potter Centre: NGV Australia, dedicated to Australian art, and the Australian Centre for the Moving Image (ACMI).
Luckily, Federation Square sits very near to the top graffiti art laneways of Melbourne. Secret coffee shops, rooftop bars, soup kitchens, and boutique shops aside, the sheer artistic substance that these alleyways hold are incomparable. All within a distance of 10 minutes of walking. Hosier Lane, Cocker Alley, Rutledge Lane, Caledonian Lane, Union Lane, and ACDC Lane are the top lanes to walk through for an Instagram click.
Southbank and Arts Centre Melbourne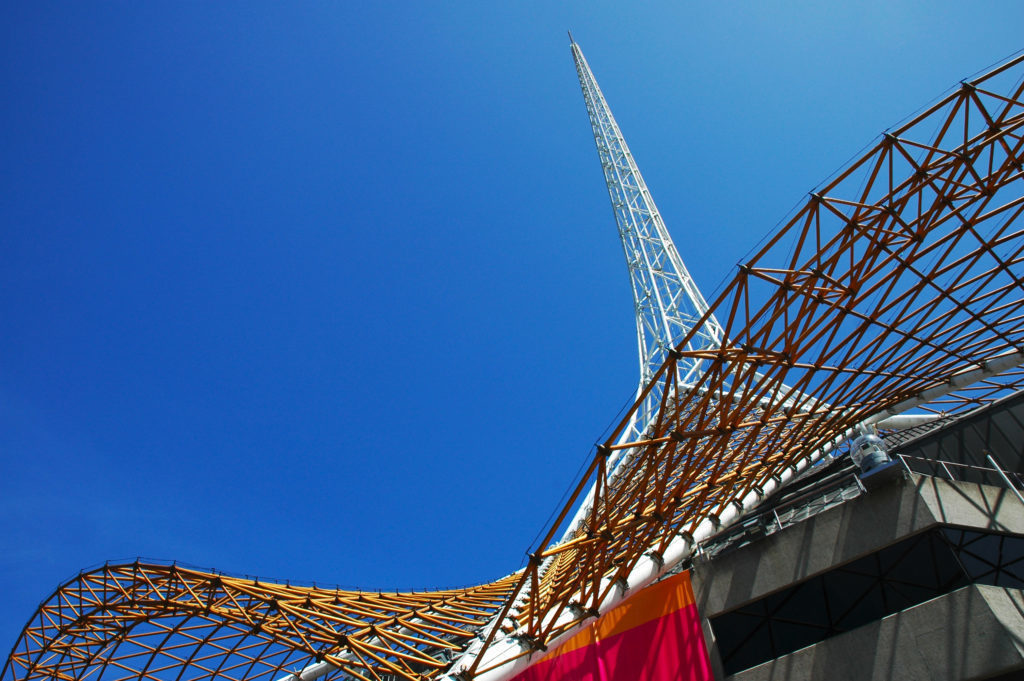 Photo credit: visualdensity on Visualhunt / CC BY

Take a fifteen-minute leisurely stroll from Flinders street towards Sturt Street and you can find yourself discovering the Southbank Promenade. The area is a cultural gem, there are lots of cafés, restaurants, and live entertainment. Southbank is famous for the abundance of festivals all year long and the Art market held on every Sunday.
Southbank is also home to the Arts Centre Melbourne. The establishment is a performing arts center that consists of various performance venues and facilities. Some of the performance venues which are incorporated in the Arts Centre are Hamer Hall, State Theatre, Playhouse, and Fairfax Studio. Here is a list of free events.
Royal Botanic Gardens


Photo credit: Μanu on Visual hunt / CC BY
If you have a love for nature, you'll love the Royal Botanic Gardens. It extends across 36 hectares and spreads across Melbourne and Cranbourne. The Botanic reserve houses over 8500 different species of plants. Additionally, you will find The Ian Potter Foundation Children's Garden. The design concept was to induce interest in nature among the young. The Botanic Gardens also houses the Aboriginal Heritage Walk, which looks into the history of indigenous Australians.
In addition to the suggestions on this list, you can find more inspiration for affordable travel in Australia from the many GAFFL user-generated trip itineraries below. If you like a trip simply hit connect, if the trip creator is flexible you can plan your trip together using the real-time chat, meet up, and travel together.